Elegant and captivating Virtual Reality Tours via an Italian luxury web portal.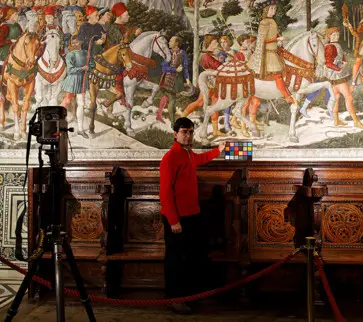 Founded by Sergio Porrini, Lan Pro Sistemi is the leading Italian company in the state-of-the-art Virtual Reality market since 1999 – specializing in 360 °  Virtual Tour (VR Photography).
Using the most advanced post-production and photo recovery software, Lan Pro over the years has developed a unique digital workflow capable of generating virtual reality images of unprecedented quality in terms of photographic realism resolution of color and dynamics.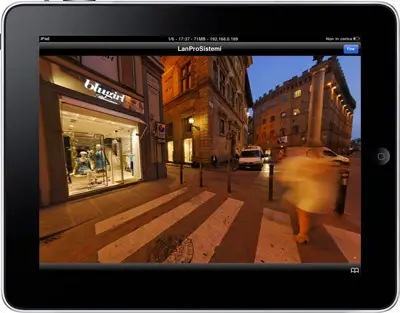 Lan Pro has always stayed on top of cutting-edge technology – and in doing so, have completed the development of advanced applications and hi-res Virtual Tours optimized for popular mobile devices such as the Apple iPhone/iPad/iPod Touch.
The visual quality and user experience of VR's on these high-tech devices is amazing. While Flash is not supported on the Apple iPhone, its Safari browser via HTML5 makes for a fast, smooth panning in the VR picture – and the touch screen interface with zooming ability brings the viewer right into the destination of the picture.
These various levels of quality, expertise and excellence has led Lan Pro Sistemi to prestigious named clients in their portfolio such as Pirelli Real Estate, the Auditorium in Rome, Milan Football Club, the Disney Store, Dada, Le Meridien and Four Seasons Hotels and Resorts. In particular, Sergio is proud of his last production for the unique Palazzo Tornabuoni in Florence – a sponsor partner of ItaliaLiving.com.
See: Palazzo Tornabuoni Partners with Italia Living
In the art/museums business, Sergio produced a CD-ROM including a Virtual Tour of the Galleria dell'Accademia in Florence, a production for the Cappella dei Magi in Florence. A Renaisssance masterpiece, the famous fresco was painted in the Fifteenth century by Benozzo Gozzoli, in the private chapel used by the Medici family in their Palazzo.
Lan Pro Sistemi has also shot some famous on location VR Photography in Florence. View these captivating samples that will take you right this moment into this beautiful city:
With reference to its expertise, Lan Pro Sistemi will be offering special content to Italia Living based on state-of-the-art Virtual Reality – and we are happy and excited to have them as a contributing partner with us.
If you own or manage a luxury hotel in Italy and would like to be showcased here on Italia Living featuring Virtual Reality photography, please contact us for details.