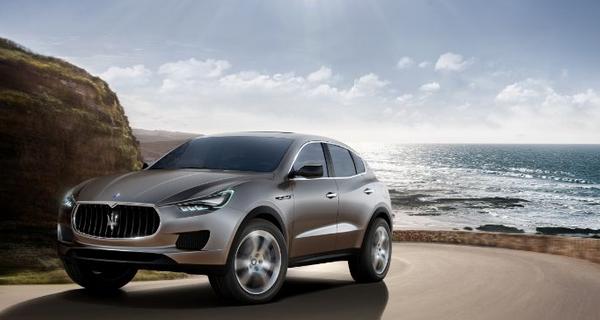 A new Maserati vehicle in the sport luxury SUV segment will represent a natural direction for Maserati to enlarge its product range and strengthen its presence in the sport luxury market.
For some reason SUVs today never seem to offer the kind of uplifting driving pleasure and luxury atmosphere that are two givens of today's high-end sports and luxury cars. And this is precisely what Maserati set out to do with its new sport luxury SUV concept that was unveiled at the Frankfurt Auto Show this week – the Maserati Kubang with projected release in 2013.
Chrysler Group LLC, which is trying to turn itself around with the help of its partner Fiat SpA, has plans to cooperate with the Italian company's super-luxury brand Maserati.
The Maserati vehicle will be made from the underpinnings of Chrysler's new Jeep Grand Cherokee and be assembled at its Jefferson North assembly plant in Detroit.
The essence and all major system components of the Maserati sport luxury SUV will unmistakably be Maserati: style, engine, suspensions, brakes, handling and performance will all be 100% Maserati in picture-perfect continuity with the brand's core values of sportiness, style, elegance, luxury, performance and craftsmanship – but assembled under 
We will have to wait and see if the respect and value of a Maserati SUV built in Detroit will remain the same as one from Modena, Italy.
For more info visit: www.kubang.maserati.com