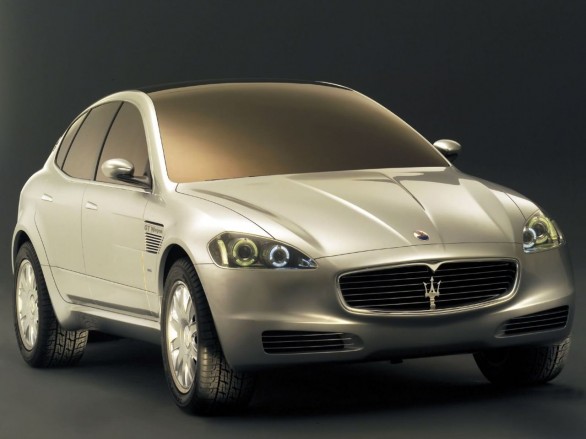 Chrysler, which today is managed by Fiat executives, plans to build a Maserati SUV in Detroit at an assembly plant that produces Jeep Grand Cherokees and Dodge Durangos.  Chrysler Group LLC, which is trying to turn itself around with the help of its partner Fiat SpA, has plans to cooperate with the Italian company's super-luxury brand Maserati.  Fiat also owns Ferrari, which has supplied engines to Fiat's Lancia, Alfa-Romeo, Maserati cars, as well as Formula One teams.
Now comes word that the forthcoming Maserati SUV will be fitted with a Ferrari engine – but made in Detroit?  Will the respect and value of a Maserati SUV built in Detroit, remain the same as one from Modena, Italy?
Sergio Marchionne, the CEO of both Jeep parent Chrysler Group and Maserati parent Fiat, said the new vehicle will debut in 2012.