Artistic collections that exemplify the perfection of sophistication and style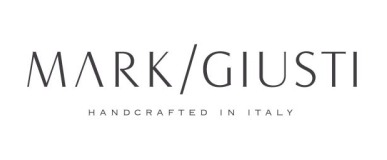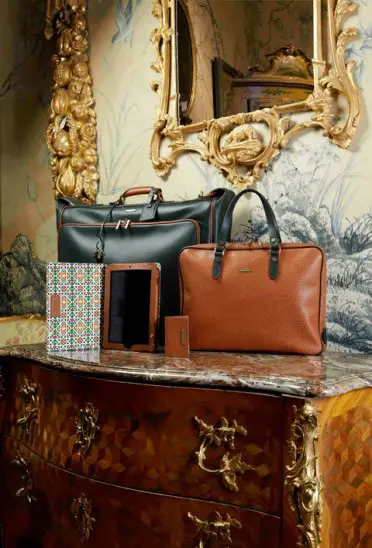 We'd like to introduce you to a young luxury brand founded in 2009, who's collections blend historical meaning, unique style and practical function to create beautiful artistic pieces.
Mark/Giusti is devoted to producing luxury men's bags and leather accessories that are completely handmade with the finest Italian craftsmanship. Each piece is lined with original distinctive fabric patterns based upon mosaics and architecture from the Byzantine era and employs specially designed compartments for items the cosmopolitan man requires every day.
The inspiration for the "Palatina" collection comes from The Capella Palatina (Palatine Chapel), located alongside the Palazzo Dei Normanni (palace of the Normans) in Palermo Sicily. Built by Roger II (from 1130 – 1140), the chapel is adorned with extraordinary Norman-byzantine mosaics and houses the finest examples of Arab-Norman art in Sicily. The designer has recreated these intricate byzantine patterns and applied them to the interior lining of each piece.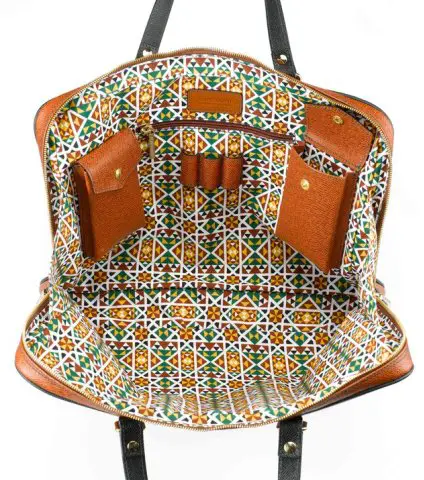 The dominant color used in the "Palatina" collection employs an extraordinarily deep and vivid orange contrasted by green top-stitching perfectly matching the colors of the mosaics in the Capella Palatina.
The brands Spring/Summer collection called "La Dolce Vita", intends to evoke the 'Sweet Life' atmosphere of Rome and the Amalfi Coast during the 1950s and 1960s, a period when the Italian hedonistic way of life and glamour influenced the world.
Other collections such as "The Gatsby" and "Bring Back Time" are all equally sophisticated and elegantly functional in design.
Mark/Giusti has a wide collection of beautifully crafted pieces that range from meticulously designed and crafted iPad covers to luxurious luggage, weekend and sports bags, business bags and all small leather accessories such as wallets…every piece is extremely unique and exemplifies the perfection of sophistication and style.
To learn more about Mark/Giusti and their collections, visit:  Mark/Giusti online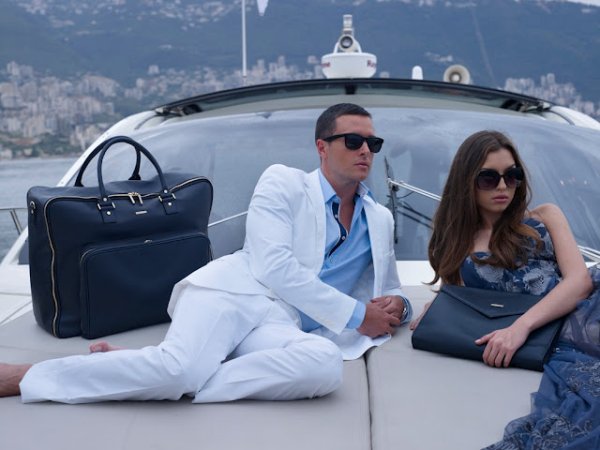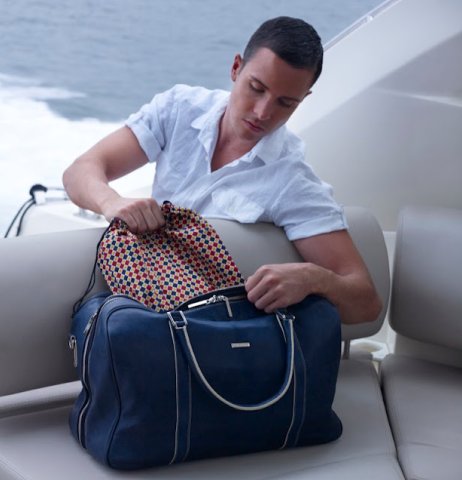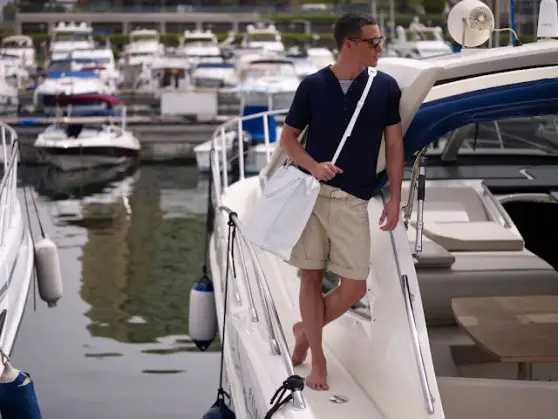 To learn more about Mark/Giusti and their collections, visit:  Mark/Giusti online