If you can afford a Lamborghini, then the $6000. price tag is a drop in the bucket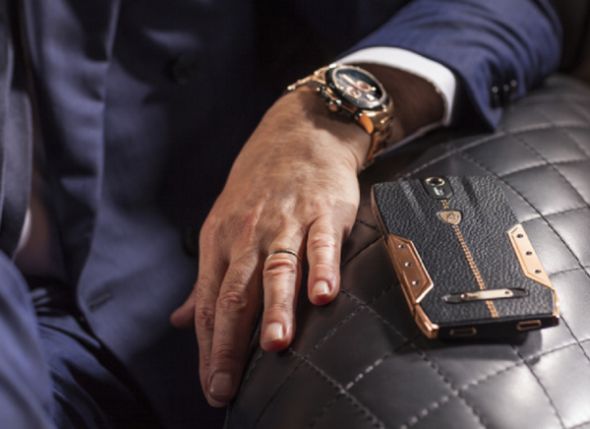 One look at Tonino Lamborghini's premium 88 Tauri smartphone will tell you one thing — the company is unapologetic about its idea of luxury.
At Baselworld 2015, the most astonishing luxury event in the Watch and Jewelry World, that takes place every March in Swiss Basel – Tonino Lamborghini Mobile, a division of the Bologna based company Tonino Lamborghini, presented their new model of smartphone.
Just one year after the release of the iconic smartphone Antares (2014), Tonino Lamborghini Group has launched an astonishing new model destined to revolutionize the market – 88 Tauri. The new Android-based model belongs to "technological luxury" segment with its fusion of sophisticated design, superior performance and immaculate quality.
It comes with a 5-inch 1080p display with an oleophobic ("smudge-free") coating over the Gorilla Glass 3 layer and a 10-point touch panel, a quad-core, 2.3GHz Snapdragon 801, 3GB of RAM for your multitasking pleasure, a 3,400mAh battery at the back, a 20MP rear camera with a dual LED flash and an 8MP selfie shooter at the front.
The hardware specs are not the main highlight of this luxurious smartphone, as it's made of high quality steel and leather.
Only 1947 units of the Tonino Lamborghini 88 Tauri will be made. "Why 1947?", you might ask. Well, it's the birth year of Tonino Lamborghini, the son of Ferruccio Lamborghini and owner of the eponymous company that is responsible for the luxurious Tonino Lamborghini 88 Tauri.
And if you can afford a Lamborghini, then the $6000. price tag for this smartphone is a drop in the bucket.
Fore more info visit: www.lamborghinimobile.com/en/