'Make America Italian Again' Tour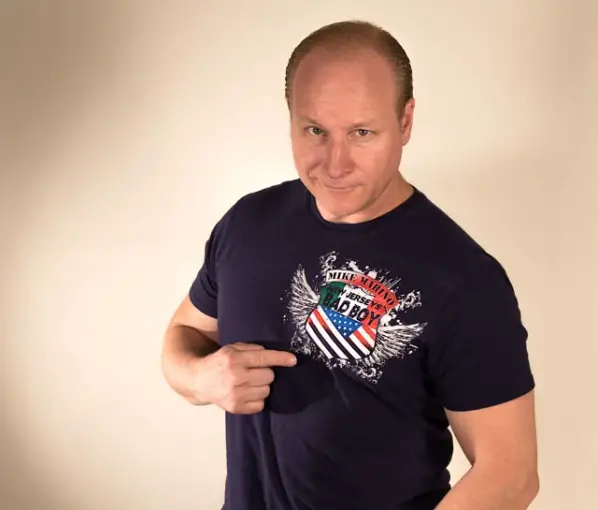 They say laughter is the best medicine. Pair that with compassion and you have Mike Marino. If by some chance you're not familiar with the comedian, I'd like to give a plug here. I've been to many of Mike's shows and know for a fact the crowds love him. I also know Mike personally, and he's just a fantastic guy who always just wants to make people laugh and lend a hand any way he can to help those in need.
I know many of our readers and followers in the US and around the world have gone too and enjoyed Marino's shows. While he always loves coming back home to New Jersey to perform, he love's his fans around the world and seeing them at any venue. Be sure to visit his website to check out Tour Dates near you, or even book one of the many cruises he performs on.
---
Visit Mike Marino's website at: http://mikemarino.net
He's on all social media. Be sure to follow and 'Like' his Facebook page at: www.facebook.com/mikemarinolive
A little more about Mike:
Comedian Mike Marino – affectionately known to millions of his fans worldwide as New Jersey's Bad Boy – is one of the most loved comedians of our time. He has performed in every major comedy club, theatre, casino and event center from New York to Los Angeles and around the world. Mike has also shared the stage with some of the biggest names in the business.
Mike was born in Jersey City, New Jersey. He entered the entertainment industry at an early age and has studied at some of the most prestigious acting schools in New York, the Herbert Berghof Studio and the American Academy of Dramatic Arts. Mike has appeared in over 200 national television commercials, including many endorsements and has received a Best Actor Clio Award Nomination. He has acted in many Prime Time soaps and television shows and made guest appearances on The Tonight Show as a regular sketch player, The Martin Short Show, Canada's Comedy TV, The Boomer Show and others.
In the Fall of 2008, Mike Marino was inducted into the New Jersey Comedy Hall of Fame and in 2015 he won the USO Bob Hope Comedy Award for his many performances for the military. Mike has also been featured on numerous talk shows and has hosted some of the most prestigious award shows including The Beverly Hills Film Awards, Hoboken Film Festival, Montreal Quintus Film Festival and countless corporate events. Mike has been featured in the Just For Laughs Comedy Festival in Montreal, Canada, seven years in a row.
Mike Marino has a tongue like a razor and a heart of gold. He has the incredible ability to perform in any arena, big or small, and can cater his material for all audiences, from strictly clean to down and dirty. He has performed in hundreds of corporate functions for companies including AT&T, United Airlines, American Express, Paul Mitchell, IBM, Wella, Merrill Lynch, Sebastian Intl., Toyota, L.A.S.D., N.J. Asphalt Assoc., The City of Hope, OSIA, and the LAPD. Mike Has performed for numerous charities including Aids Project – LA, Haven House, Team earthworks, and the Eric Davis Cancer Fund. When Marino is not performing, he enjoys traveling and spending time with his family on the East Coast.
Mike recently sold out at the famed Westbury Music Fair, he's currently touring across the country with Sal "The Voice" Valentinetti as part of the "New Rat Pack".
Enjoy this interview below: Steve Adubato finds out why comedian Mike Marino calls himself the "Bad Boy of NJ" and how he uses his family moments in his comedy act.