A Romantic Journey for the Holidays in New York

Following her recent performance with Andrea Bocelli, Italian singer Giada Valenti will do a Christmas concert on Sunday, December 15 at the Loreto Theater at the Sheen Center in New York City.
Giada will take her audience on a romantic and magical journey as she performs her own interpretations of many holiday favorites like "O Holy Night", "White Christmas", "Santa Baby", "Rudolph The Red Nose Reindear", "Silent Night", "Blue Christmas", "Jingle Bells" and more contemporary Christmas songs as "Mary Christmas Baby", Thankful", "I'll Be Home For Christmas" and others.
Of course she will also sing the traditional Italian Christmas songs like "Tu Scendi Dalle Stelle" and "Caro Gesu Bambino".
Giada's voice and spirit touches the heart of her audience as she performs songs from multiple music styles, from the haunting ballad "Silent Night" to the more rock version of "Merry Christmas Baby." A natural storyteller, Giada shares anecdotes and personal tales from her past, creating a genuine connection with her audience.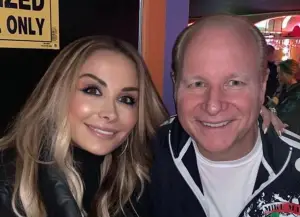 As special guest, comedian Mike Marino will share the stage with Giada.
Giada Valenti – Love Under The Christmas Tree
Sunday, December 15 at 3:00 PM
Loreto Theater at the Sheen Center
18 Bleecker Street, New York, NY 10012
For tickets and info: (212) 925-2812 or visit: www.sheencenter.org/shows/giada
---
Visit her website at:  giadavalenti.com
Contact:  J.J. Pouwer    T: 213-632-6211    C: 917-478-4217