As the pizza crust rises… so do these brothers rise to stardom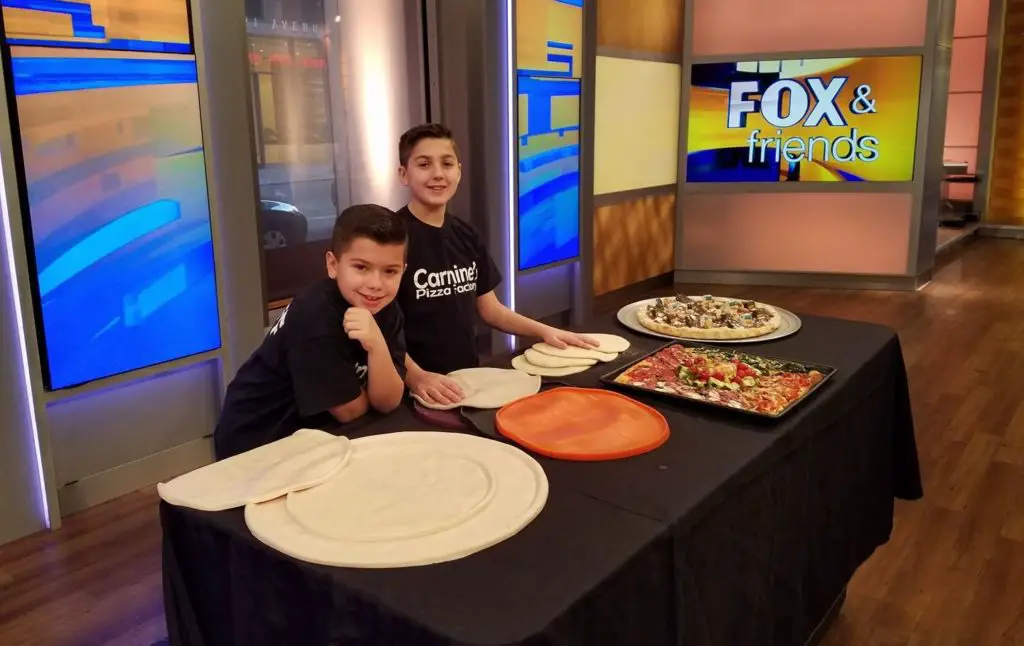 Everyone knows New Jersey has a reputation for a lot of things… good and bad. One very good thing is pizza, and particularly that of Carmine's Pizza Factory in downtown Jersey City.
Carmine Testa is a member of the World Pizza Champions – a team that travels a few times each year to compete in making the best pizza in the world. Carmine has very successfully competed in competitions all over including Las Vegas and Italy.
Following in the family tradition; Carmine's sons Michael age 12 and Nicholas age 10, also travel the country displaying their talent for acrobatic pizza dough tossing. They have risen to international fame themselves showing off their skills on TV shows including The Tonight Show with Jimmy Fallon, Rachel Ray, The Chew, Dr. Oz. Hell's Kitchen with Gordon Ramsey, the Steve Harvey Show, and Access Hollywood Live... just to name a few. And their videos have gone viral. One video of Michael and Nicholas tossing a rubber training pizza dough back and forth in their dad's pizzeria has garnered over 26 million views!
Follow the Jersey Pizza Boys on Facebook at:  www.facebook.com/Jerseypizzaboys