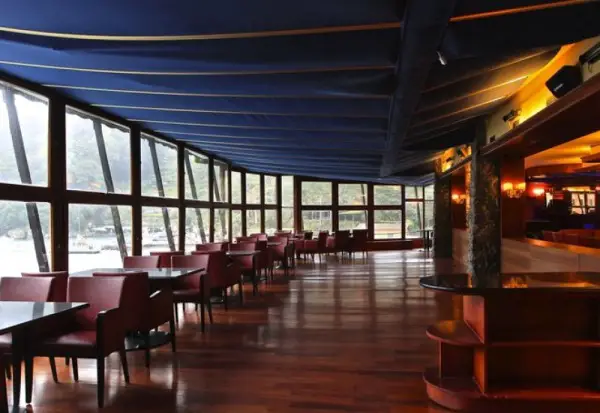 The Yacht Club Portofino, has opened its doors to the public. Located near Genoa on the Italian Riviera, Portofino is a beautiful fishing village and upmarket resort famous for its picturesque harbour and historical association with celebrity visitors.
Five years in the making, owner Giovanni Copello's dream was to turn Pitosforo, the oldest and arguably, the most beautiful club in Portofino, Italy in to a new and improved yacht club. His goal was to combine the usual members-only VIP lounge areas for captains and owners to relax and do business in, with the services of a yacht agency. Going against the grain, Giovanni also wanted to make the club available to everyone, while still providing a haven for his luxury yacht clients.
"My dream was to open the best yacht club in Italy and for everyone to be able to share in my dream," says Copello. "By day the club is open to yacht members only, giving captains, owners and crew a space to relax and enjoy themselves, we have inside and outside seating areas facing the harbor, a bar stocked with the finest drinks and the fastest WiFi in Portofino."
There is still an exclusive members only area so that regular yachting visitors can enjoy the same benefits whatever time they visit, says Copello. There are also a series of private rooms that captains and owners can book, while the rest of the club is open to everyone. The club has already become a 'go to' venue for celebrities, tourists and locals alike.
The club's main lounge is open from 7 am to 10 pm with a concierge available to answer all questions connected with the club's yacht business. For its yacht clients, the club offers a full range of services, including port booking, clearance, shore service as well as car and limousine services.