Catering to affluent consumers on holiday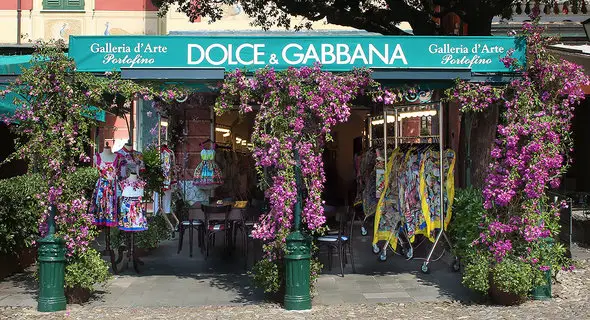 Italian fashion label Dolce & Gabbana is catering to tourists vacationing in Portofino, Italy with a pop-up store through the month of July.
Located in the heart of the fishing village, the temporary boutique carries a limited-edition collection of apparel and accessories inspired by the scenic locale. Portofino is a favorite destination for Hollywood stars, artists and other creatives, giving Dolce & Gabbana the opportunity to reach its clientele in a different setting.
Dolce & Gabbana's pop-up, opened July 3 and will be open until Aug. 2. It is located in Piazza Martiri dell'Olivetta 7, which is a historic art gallery.
Here, consumers can shop the limited-edition 'Portofino' collection for men, women and children.
Handbags, bathing suits and sportswear feature painted prints of the village, which evoke the look of a vintage postcard.
Portofino is Domenico Dolce and Stefano Gabbana's favorite village in Italy and a consistent source of inspiration.