September 8 to September 14 in Porto Cervo in northern Sardinia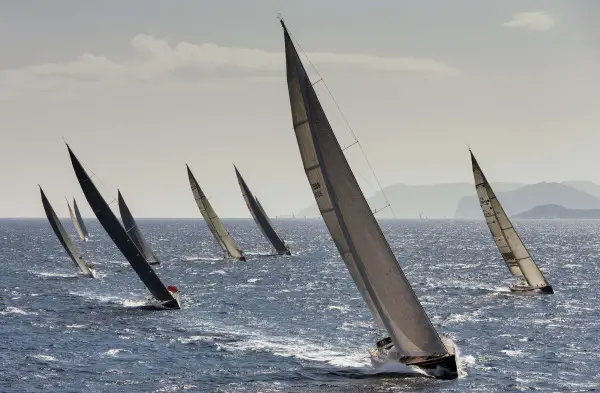 The prestigious and highly anticipated Rolex Swan Cup competition will once again be in full swing when it kicks off on September 8th, 2014. Luxury yacht owners from all over the world will gather for a week of competition, friendship, and glamour at the Italian seaside resort of Porto Cervo in northern Sardinia. The level of sophistication experienced here is hard to match thanks to the 30-year successful partnership between Rolex, Nautor's Swan, and the Yacht Club Costa Smeralda—three international brands synonymous with luxury and excellence.
The magic of the Costa Smeralda, the beautiful region known as the 'Emerald Coast', will once again attract an extraordinary fleet of over 90 Swan yachts, including both the current superyacht range and the unique classics.
21 nations will be represented this year, including Austria, Australia, Belgium, Bermuda, British Virgin Islands, Cayman Islands, Denmark, Finland, France, Germany, Great Britain, Italy, Japan, Jersey, Malta, Netherlands, Romania, Russia, Spain, Sweden, and the USA. "This event truly embodies the spirit of Swan, and it is the perfect showcase of what this iconic brand stands for—excellence, passion and prestige," says Leonardo Ferragamo, Chairman of Nautor's Swan.
'The Rolex Swan Cup is a great event, in great company, in a fabulous location, with wonderful hosts. It is simply not to be missed.' Indeed, the rivalry on the water will take a well-deserved respite each night, with après-racing entertainment such as the much-anticipated Rolex parties and gala owners' dinner.
Most of the Swan owners who compete in the Rolex Swan Cup are already planning their winter season, which this year will include the Rolex Swan Cup Caribbean at Yacht Club Costa Smeralda in Virgin Gorda (BVI). Combining perfect sailing conditions with a full social programme, the second edition of this event will take place from 3-7 March 2015.
For more information on the event, including Wall of Fame, Notice of Race, Programme and Entry List, visit: Rolex Swan Cup 2014