Sardinia location is temporary pop-up boutique through the 2013 summer season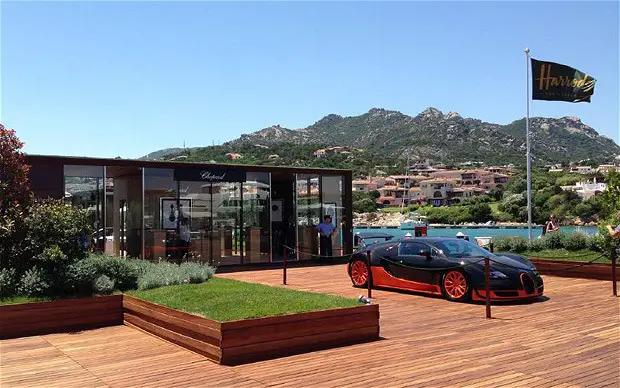 Luxury British department store Harrods, famous for its department store on London's Brompton Road in Knightbridge, has opened a temporary store in Italy at Porto Cervo on the island of Sardinia. Located at Porto Cervo on the Costa Smeralda, the new boutique is in the Deluxe Village luxury-shopping development.
Porto Cervo is a luxury seaside resort on Northern coast of the Italian island. Favored by some of the world's most jet-set tourists, it was featured in the 1977 James Bond film "The Spy Who Loved Me".
Although Harrods has smaller outlets in airports and shopping centres worldwide, however the Italian boutique is the first Harrods store outside of London.
The Harrods brand is owned by the royal family of Qatar. The Qatar Holding group of companies also owns the Porto Cervo marina where the boutique is located, as well as four hotels on the Italian island.
The 'Daily Telegraph' reports that Qatar Holding has said the development is the "first step" in its commitment to the region. The Sardinian store will sell goods by leading brands including Maserati, Bugatti, Chopard, Hublot and Valentino. If the venture is a success, then the pop-up boutique may re-open in 2014.
The space is designed by Italian architect Gio Pagani, and is made of glass and steel. The boutique will be open throughout the summer until 6 September 2013.