Celebrities found serenity at Hotel Torre di Cala Piccola in Porto Santo Stefano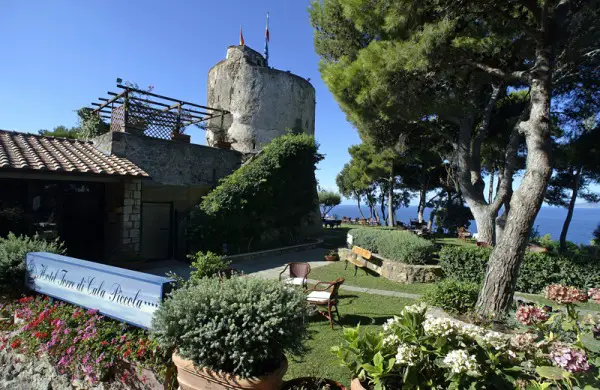 Italy in the sixties was well known to draw celebrity international jet-set.
Cinecittà studies in Rome was named as 'Hollywood on the Tevere' for its hosting of American colossals, such as as Ben Hur and Cleopatra. Famous movie stars such as Liz Taylor and Richard Burton divided up their Italian stays while shooting between Rome and Porto Santo Stefano in the South of Tuscany.
Here, in a romantic spot on a cliff overlooking the sea, Luisa 'Nina' Benini, opened Hotel Torre di Cala Piccola, which very quickly became the temple of the beautiful world for "Dolce Vita". Celebrities would find relaxation here during the weekends, after moving from one place to another on filming location.
Thanks to its proximity to Rome, which is just two hours drive, Porto S. Stefano and Hotel Torre di Cala Piccola welcomed celebrities such as Jacqueline Kennedy, Paul Getty and Soraya. None of which disdained to appear in the small village for a coffee at a cafè table in the central square.
The luxury estate took his name from an ancient Spanish watchtower and offers an unsurpassed view of Giglio Island which is only 6 miles away. More in distance appears Giannutri and the other islands of the Tuscan archipelago.
The rooms are located in a series of terraced stone villas dipped in the magic of the bay, within a natural courtyard surrounded by natural oleanders and olive trees.
In addition to the hotel, nowadays Torre di Cala Piccola hosts the restaurant with a sea view "La Cambusa", personalized treatments in the Wellness Center, an elegant Conference Room of 65 sqm and has continued to retain the charm over the years.
Just sitting under the giant pine trees and staring at the see, it's easy to guess why this stretch of coast is called Argentario (silvery) because of the silver shadows pursing the waves.
Further information:
Porto Santo Stefano (GR)
Argentario, 58019 – Toscana
T. 0564 825111 F. 0564 825235
E-mail: info@torredicalapiccola.com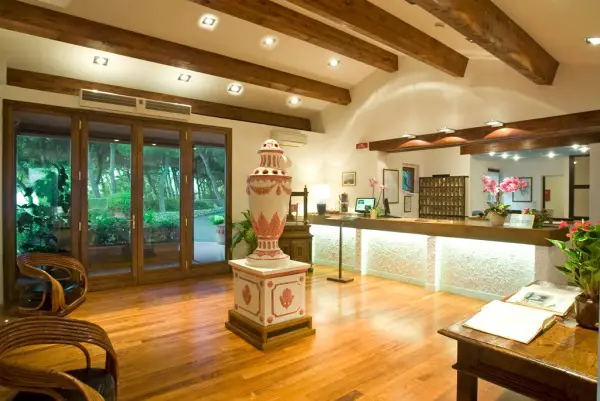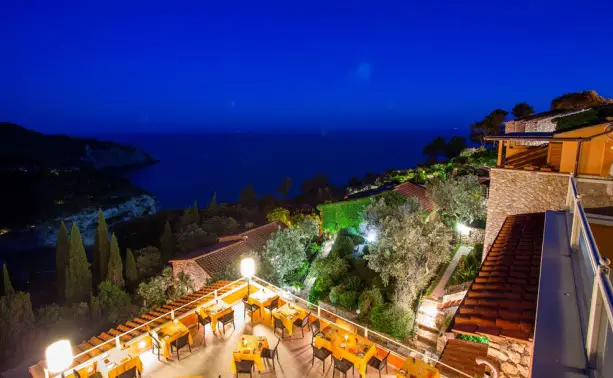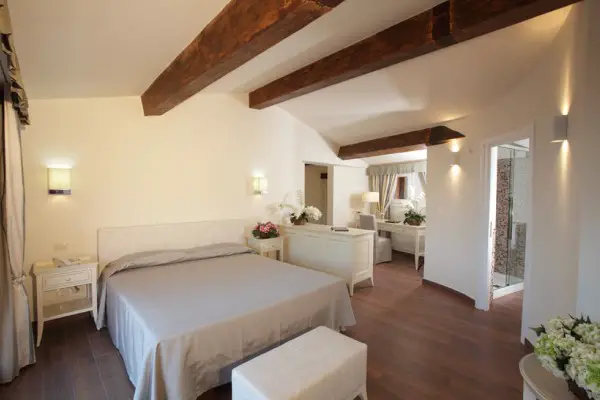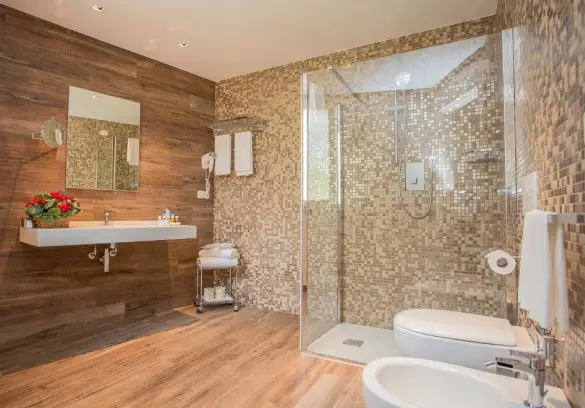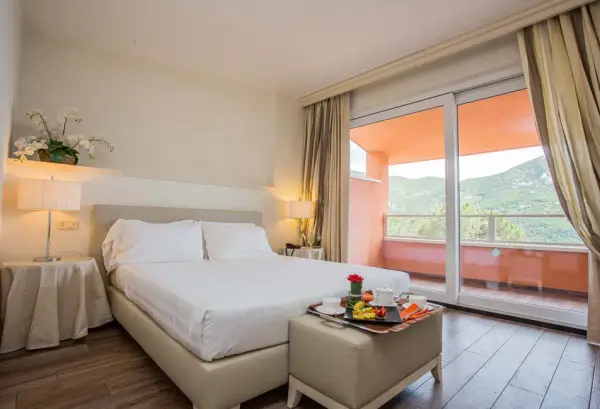 ---
By guest contributing writer, Beatrice Rinaldi. Beatrice is an SEO & Content Strategist and writes about travel for QNT Hospitality.