Celebrate the Roman Dolce Vita in these luxury hotels and suites
Have you always dreamt to immerse yourself in the celebre Roman Dolce Vita? With this list of some of the most luxury rated hotels in the Eternal City, you will find yourself immersed in a romantic and elegant lifestyle ever. Nevertheless, you may dream on one of the most inspiring and magnificent city in the world, Rome.
RESIDENZA NAPOLEONE III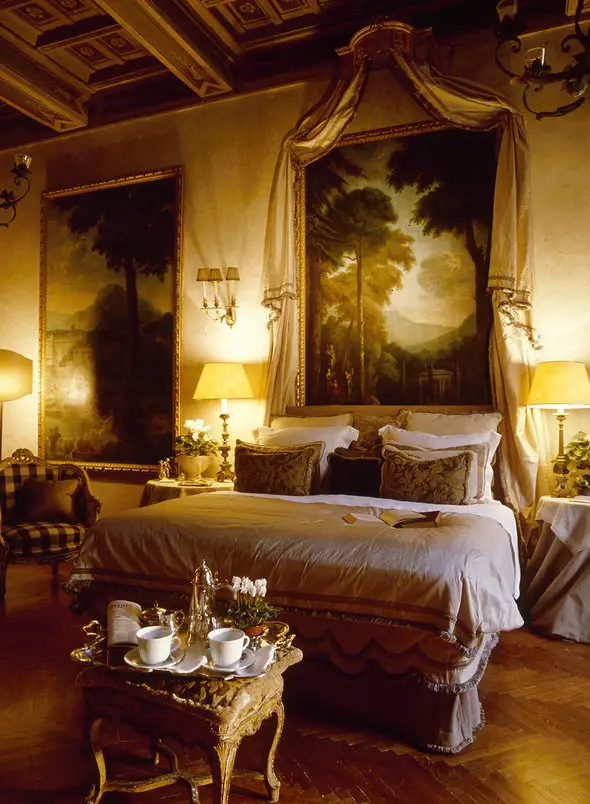 Owned by the Emperor Napoleon III, it became the residence of Princess Letizia Ruspoli who created a single guest apartment out of a whole suite of rooms.
Palazzo Ruspoli is situated in the central Via del Corso where it occupies a whole city block. This suggestive building models itself on a stately home townhouse. The interior has plenty of artistic and historic ornaments such as the painting on the walls or the busts of Roman emperors that line the magnificent entrance staircase.
In terms of rooms, the Residenza can hosts a huge suite, called the Napoleone III, and the Roof Garden Suite. The Napoleone III Suite is composed of three large, luxurious rooms, so basically two sitting rooms and a huge bedroom. The room is elegantly decorated and blasts a wide series of painted ceilings and oil-painting opposite the master bedroom that hide a huge TV. Another painting conveys to a lavish bathroom.
A separate area reveals the Roof Garden Suite, an intimate, refined refuge surrounded by an astonishing view over the domes and rooftops of central Rome. Not recommendable for those who are looking for spacious places, as the stairs down the bedroom are quite steep as ship-cabin ladder.
http://www.residenzanapoleone.com
J.K PLACE ROMA

J.K Place Roma is one of the finest hotels in the Eternal City, and also one of the most imitated. However, none of the copies can compare to the original one, which blasts an elegant, warm and impeccable style.
Adjacent to the celebre Spanish Steps, the Hotel shows an enviable and strategic position, as from here all the main attractions are easily reachable, such as the Vatican and the Centro storico.
This is one of the most original examples of celebre Dolce Vita thanks to its retro look and unique style. Although the rate may seem sheer, guests are not charged for any extra service. The mini-bar is complimentary, the buffet breakfast with plenty of fruit and home-made pastries, is included and the staff is always helpful and friendly. Even though there is no Spa, guests can't complain at all.
GRAN MELIA ROME

Situated in the heart of historic Rome, the Gran Melia Rome, is set in an elegant and extensive villa, once a former convent built on the site of the suburban home of Emperor Nero's mother. The enviable hotel blasts panoramic cityscapes, luxuriant gardens and an outdoor pool. Housed on the Janiculum hill between Rome celebre neighbourhoods of Trastevere and Vatican, the hotel is far away from the chaos and the traffic jams of the Eternal city.
From this green hill is possible to reach by walking some of the most well-known roman attractions and monuments such as Vatican, Piazza Navona, The Pantheon and Ara Pacis. Other attractions such as the Roman Forum, Esquiline, Villa Borghese and Termini Train Station are reachable with the means of transport.
The style is unique. Rooms, reception and lounge areas blend a harmonious balance of vintage Italian and Spanish design with contemporary aptitude.
In terms of services, guests can just relax and enjoy the splendour of this hotel along with its outdoor pool, stunning view and a full-service wellness zone, which offers various treatments. Spa, sauna, pool and personal trainers are available.
http://www.melia.com/en/hotels/italy/rome/gran-melia-rome/index.html
LIFESTYLE SUITES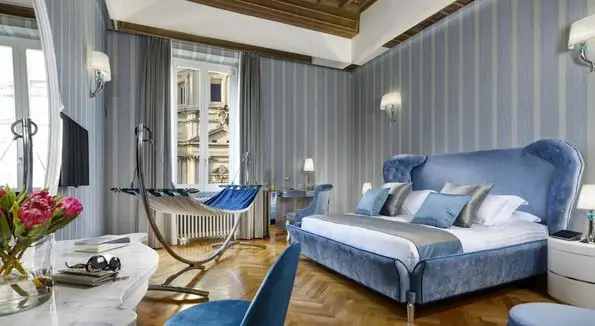 Have you ever dreamed of sleeping in a luxurious hotel room surrounded by art? Make your dreams come true in one of the newest luxury hotels in the heart of Rome – located in the pedestrian area of Piazza Navona.
Despite its strategic central location, this luxury hotel is on a quiet street. The building dates back to 1440. This hotel creates an original interior design somewhere between a 5-star hotel and a contemporary art gallery.
This impressive hotel consists of 13  cozy and intimate rooms that follow the elegant style of a Roman apartment. Bathrooms feature plenty of Emperador marble and luxurious amenities. Enjoy a delicious bottle of prosecco as part of your welcome pack, which will be opened upon arrival.
Finally, guests can have a Nespresso machine in their room as a service offered upon request. This means you can wake up to the pleasant aroma and taste of delicious Italian coffee. What a  way to celebrate La Dolce Vita in the Eternal City!
http://www.lifestylesuitesrome.com
THE FIRST LUXURY ART HOTEL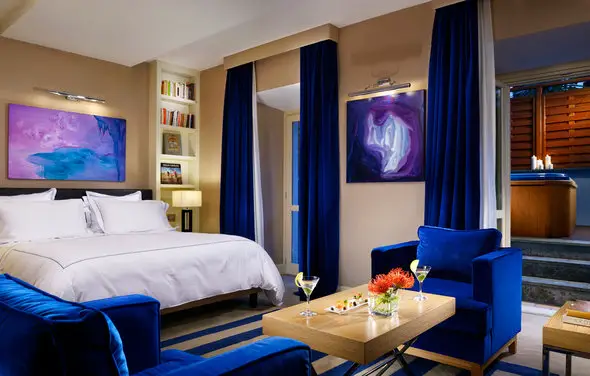 Have you ever dreamt to sleep in a luxury hotel room surrounded by art? At one of newest of Rome's central luxury hotels you could make that dream a reality. The hotel showcases the work of Italian and international artists in both the common areas and rooms. Just five minutes' walk from Piazza del Popolo and ten from the Spanish Steps and the boutiques of Via Condotti. Despite its central and strategic location, the luxurious hotel is located on a quiet road.
Built in a 19th-century aristocratic townhouse, the hotel blasts an original interior design half way between a five-star hotel and a contemporary art gallery. The hotel showcases over 100 works by young and established artists, permanently displayed.
The fabulous hotel is comprised of 29 rooms, 23 of which are suites, following the elegant style of Roman apartments making them comfy and intimate. Bathrooms are covered with a lavish Emperador marble and luxuriant amenities. To welcome the guests, a delicious bottle of Prosecco awaits just to be opened on arrival. Finally, guests may wake up with a lovely smell and taste of a good Italian coffee as a Nespresso coffee machine with capsules and teabags is provided in each suite. What a good way to celebrate La Dolce Vita in the Eternal city.
http://www.thefirsthotel.com/en/
---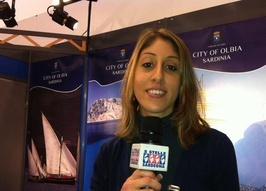 By, Juli Piscedda
Lifestyle & Travel Columnist
Juli is a lifestyle journalist and travel writer based in London where she also works in the event industry as photographer, video-maker and sometimes as a DJ too. She loves traveling and exploring, music, movies, art and culture, swimming and certainly the irreplaceable Italian Dolce Vita!
You can visit her website at: www.julipiscedda.net