Seven private elegant suites situated above Fendi's flagship store in Rome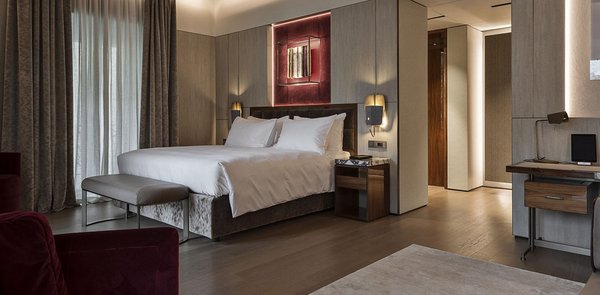 The newly renovated Palazzo Fendi building in Rome opened with grand fanfare for shoppers as the building includes not only a Fendi's flagship store but also a seven suite luxury hotel (Fendi Private Suites) complete with a rooftop restaurant by ZUMA.
Fendi CEO Pietro Beccari notes in an interview to Bloomberg that people who have seen the space remark that they "wished it was their home" or that they could "stay here for hours." One look at the property and you can see why, even the stairwell is beautifully designed.
"Fendi is a unique mix of incredible craftsmanship and uber luxury materials and uber luxury positioning combined with an irresistible dose of fun," said Beccari.
"We are making a statement about what we like and what is our sense of aesthetic and everybody can come in and like it or not," he said, adding, "It is not just selling products it is about our sense of aesthetic."
"Many clients" Beccari claimed "Have asked to book all seven rooms." He also talked about how Rome was the perfect setting for this new adventure for Fendi.