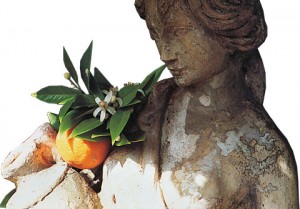 The number of wonderful alluring fragrances in the world seem endless – and one might wonder how new scents can enter the market so often, and not be the same as another but with a different name put on the bottle. Not all, but many of the fragrances today in fact do smell like another, and new one's entering the market don't smell very unique.
If you really want to strive to make a statement to those around you with a scent that is different, here are four luxury fragrances from Italy you must know – Bois 1920, Odori, Profumo di Firenze 1954 and Laura Tonatto. The entire creation and development process of these fragrances from start to finish, including the bottles themselves – are a unique work of art.
---
Bois 1920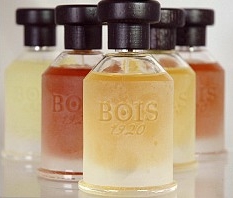 In 1920, Guido Galardi followed his nose and his passion, experimenting with the many perfumes and natural fragrances that had long enchanted him. He soon realized his dream by opening the Bottega Italiana Spigo in Florence, spotlighting his special blends and attracting perfume lovers from all over the region.
Guido's dream ended and the perfumery closed just five years later in 1925 when his own son, Renato, showed no interest in continuing the family business. Fate skipped a generation for Guido, though, when Renato's son, Enzo, found himself drawn to the art of fragrance and its structure and he began to study it in earnest as a young teen.
Enzo entered the business in 1985, and in 2005 he founded Bois 1920 in honor of his grandfather, reinterpreting Guido's original formulas using only the finest raw materials, creating modern and unique scents with true lasting power.
The Bottle, a jewel by itself
When they are combined, light and shape give life to an exclusive jewel made by a master glass-blower.
The Frosting
The quest for exclusivity also extends to the striking decorations. Opalescence multiplies reflections and creates plays of light that enhance the nuances of each eau de toilette.
The Stopper
The stopper blends harmoniously with the bottle. It is made of ebony color wood and is embellished with the delicately engraved Bois 1920 logo.
The Collection
Each creation is a special blend of magic. It is unique in the sensations it wants to arouse. It comes from an ancient culture of fragrance that insists on exceptional raw materials to create unusual, precious versions. Fragrances that highlight the olfactory character of the essence to the fullest; fragrances designed to last.
---
Odori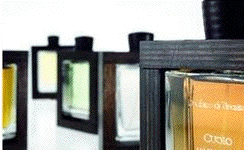 One year after launching Bois 1920 to international acclaim, Enzo Galardi began his new project, Odori. Each perfume in the line is not only pulse-raisingly unique and lasting…they each are the embodiment of Florence, Italy, the first place that Enzo's grandfather Guido opened his small perfumery, Bottega Italia Spigo. From the herbs drying outside the city walls and on quaint home terraces of Florence, to the fragrant, narrow alleys where the ancient Guild of Leather Crafters made their crafts to the soft tobacco-scented hands of the women who work with the leaves, Florence flows through all of his creations. Each perfume is presented in a beautiful wood encased glass bottle, decorated with details of finest leather from Florence, entirely prepared and finished by hand.
A whole collection of Florence aromas are available in six new fragrances by Enzo Galardi. Profumo di Firenze – ODORI encompasses: Cuoio, Spigo, Tabacco, Zafferano, Iris, and Gli Odori.
---
Profumo di Firenze 1954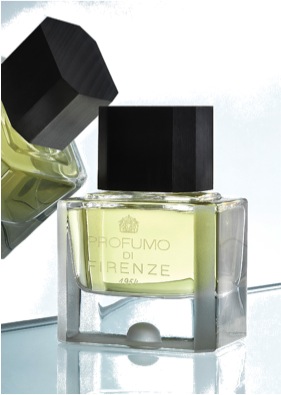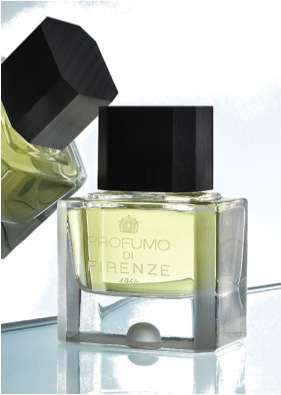 Profumo di Firenze was born as an expression of the Galardi family's passion for the perfumer's art. The year 1954 saw the creation of the family's first cologne, a timeless classic which, in 2004, Enzo decided to renew as a gift to himself for his fiftieth birthday, thus bringing to life, albeit unknowingly, a new olfactory project.
Over six long years Enzo decided to enlarge the Profumo di Firenze family by creating something brand new however, and so it was that the classic Florentine cologne found itself complemented by three astounding new fragrances: Cinquantaquattro, Dolce Prospettiva e Terrarossa, three intense essences that embrace the love for tradition and those timeless notes together with modern elements that have always characterised the Galardi family's creations.
The craftsmanship in the box and bottle is as elegant as the liquid inside.
Read more: Profumo di Firenze 1954 – A Family's Passion of Fragrance
---
Laura Tonatto – Italian creativity, French essences: a marriage of perfection

Laura Tonatto's professional life began in the most prestigious perfumery institutes of El Cairo and Grasse, France, her craft lead her to gain a worldwide clientele: artists, celebrities from the show business but also queens and princes.
Laura Tonatto's worldwide fame comes both from the creation of fragrance and her initiatives in art and the history of perfumery.
Laura Tonatto's collection begins with the finest natural essences selected from the French Grasse region which are then hand processed, filtered and packaged in Italy. While embracing modern tastes, resulting in fascinating outcomes, Tonatto respects and adheres to the ancient tradition of the master perfumers from Cairo and Provence. Laura Tonatto fragrances are sophisticated, precious, complex, experimental, and imbued with the very mystery that instinctively attracts us to scent.
Inventive, unique fragrances of unmatched quality in the luxury perfumery industry. Laura Tonatto is not only a brand name but also a highly esteemed perfumer, earning the title of "the Italian Nose", and creating fragrances for over twenty years.
In addition to the personal use fragrances, the Laura Tonatto Room Fragrances are having wonderful growing popularity.
---
Italy and it's people produce an endless amount of the best the world has to offer – whether it be food, wine, art, architecture, cars – and certainly unique fragrances.
For these products and more, visit:  www.FashionableFragrances.com