Italian niche luxury fragrance house Bois 1920 has launched Oro 1920, part of their Limited Art Collection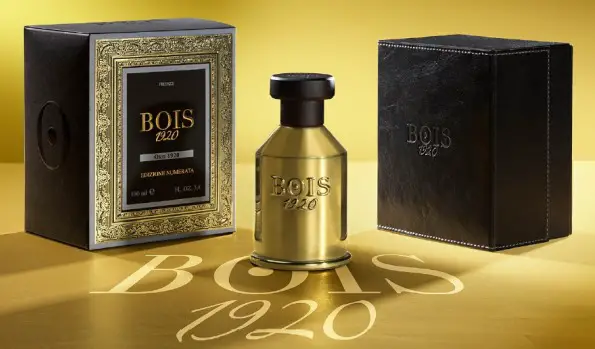 ORO 1920 – A powerful and deep fragrance, shrouded in darkness for that magical moment. Supplemented with a mixture of tobacco and a hint of vanilla, it symbolizes class and durability.
A perfume full of depth and energy with a mystical allure. Oro is an exemplary creation, combining Florentine values and the Galardi family's rich tradition of perfection and use of natural raw materials as a statement of respect for the ancient perfumer's art. In the skilled hands of master craftsmen the extrait de parfum is further enhanced through the realization of a precious flacon decorated with 24 carat gold and an elegant hand-made leather case from Bottega Veneta.
The notes feature ginger, incense, aromatic pine, raspberry, guaiac wood, iris, May rose, osmanthus, opoponax, tobacco, vanilla and leather.
Enjoy a bottle of this highly limited edition and sought after luxury Italian fragrance at a special 20% discount for our Italia Living readers.
Please be aware that these select fragrances will ship to you directly from the US importer. Currently, we only ship within the Continental United States and shipping is FREE.
Visit: Bois ORO 1920