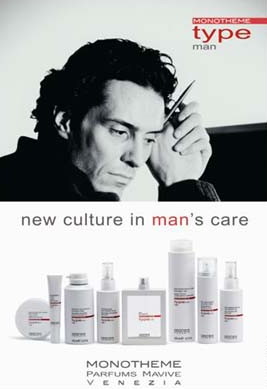 MONOTHEME type is a new skincare culture born and designed by one of Italy's most acclaimed perfumery houses, Mavive Spa – Venice, Italy.  
MONOTHEME type is a new and exclusive skincare line designed for men, formulated with plant-based active ingredients and natural essential oils that help nourish, moisturize, exfoliate and rejuvenate the skin.  
MONOTHEME type consist of a range of innovative cosmetic products designed for men created to transform the daily gestures connected with shaving and taking care of oneself into a truly pleasurable experience.    
The entire cosmetic line consists of 8 products, each product is characterized by 3 code numbers, whereas each "code" represents a specific indication — example. 2.5.7  
2 are the product's functions,

5 are the number of its active ingredients, and

7 are the number of essential oils in the formula.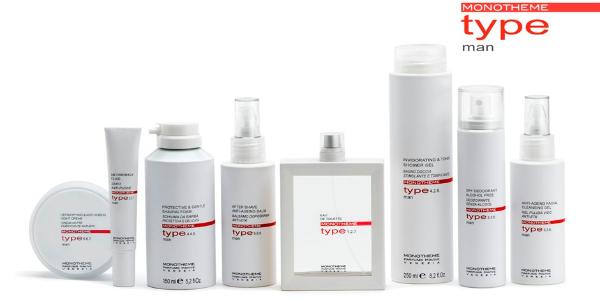 Italian Skincare for Men. Made in Venice, Italy