Giada is giving away her new single Gracias A La Vida and mini cookbook with Tiramisu recipes
March 21st is Tiramisu Day. To celebrate, Italian singer Giada Valenti is giving away her new single Gracias A La Vida and a booklet with 5 recipes for delicious Tiramisu.
Fans can get the song and the recipe booklet by signing up at www.giadavalenti.com/TiramisuDay. The campaign will run for a week, from March 18 until March 25.
The mini cookbook features Giada's own recipes for:
Traditional Tiramisu
Tiramisu with Green Tea (very popular in several Asian countries)
Limoncello Tiramisu (wonderful dessert for a warm summer day)
Tres Leches Tiramisu (inspired on the Latin American tres leches cake)
Nutella Tiramisu (for the lovers of the popular Italian chocolate/hazelnut spread)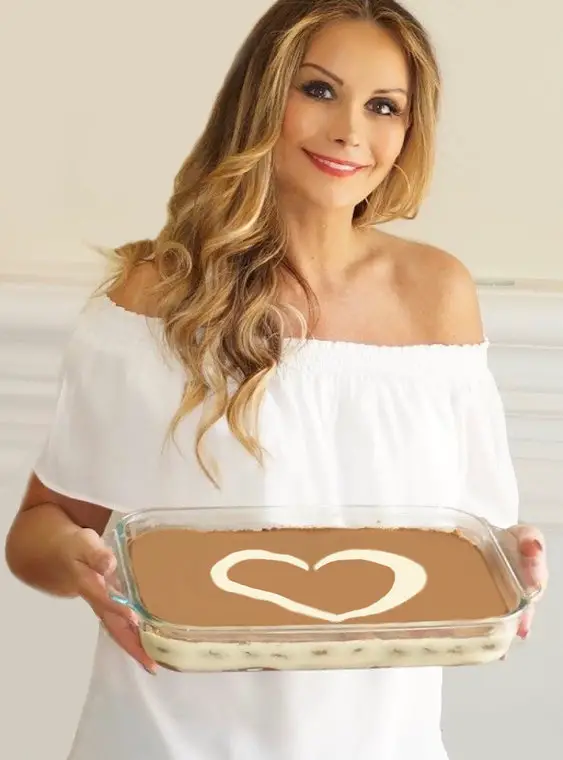 Tiramisu is the most famous Italian dessert in the world, but not everybody knows its wonderful story. It was born in the region Friuli-Venezia Giulia, but it's another region in Italy – Veneto, which contributes to its popularity in Italy and around the world. These two regions of North East Italy vie still for the birthplace of this delicious dessert that boasts countless recipes, each one better than the other.
Tiramisu translates in English to "Pick Me Up", and is said to trace back to the Renaissance, when Venetian women gave the desserts to their men because they believed it improved love-making.
Others believed that the cake originated in 1960s in the region of Veneto, Italy, at the restaurant "Le Beccherie" in Treviso, Italy. Specifically, the dish is claimed to have first been created by a confectioner named Roberto Linguanotto, owner of "Le Beccherie" and his apprentice, Francesca Valori, whose maiden name was Tiramisu.
Another story is that a man while visiting a bordello, a brothel, in Treviso asked the madam for something that would pick him up. The madam made a a mixture of mascarpone, sugar, eggs, espresso, and amaretti biscotti. This picked the man up, and made him a satisfied customer of the bordello. Later the amaretti were replaced with the more readily available savoiardi biscotti (ladyfingers) we see today.
Tiramisu is Giada Valenti's favorite dessert. When she is on tour she always tries to find out which restaurant has the best Tiramisu and goes there for dinner with her band. She has been featured on several morning television shows all around the country doing a cooking demo, making Tiramisu.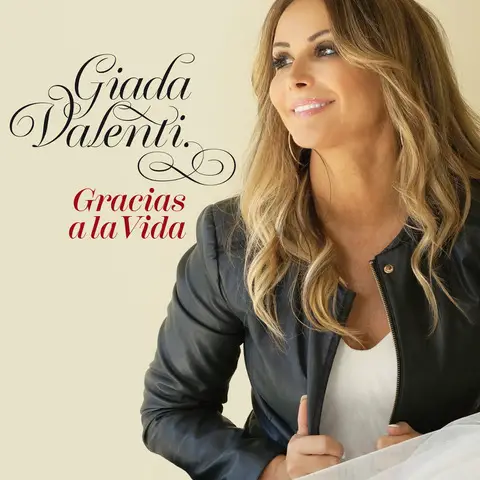 The Italian singer got inspired to record Gracias A La Vida (Thanks to Life), after staying a month in the hospital where she was treated for a life threatening condition. When the Tiramisu Day campaign closes people can find the song in iTunes, Amazon, Spotify, Pandora and many other download and streaming services. All profits from this single will be donated to the Hispanic Scholarship Fund.
Like many Italians, Giada is passionate about food. She loves to experiment in the kitchen herself, but loves it even more to enjoy a good meal with friends in a nice restaurant. She is member of the Accademia Italiana della Cucina, a by the Italian Government recognized cultural organization that checks out Italian restaurants in the World. Giada found a creative way to promote her music by doing cooking demos on morning television shows. She makes Italian desserts, like Tiramisu, while talking about her music activities.
Giada expresses the love for hometown Venice and for things Italian by writing almost daily fun facts and special stories on social media. Several of her stories have been shared by the Huffington Post and other popular websites about Italy and luxury lifestyle – including here on Italia Living.
Giada Valenti is most known for her music special on PBS entitled From Venice With Love. In this stunning looking special the Italian performs her own interpretations of pop-hits from the 60s, 70s, and 80s. It has aired over a 1,000 times on 90 PBS stations.
Don't forget to get the song and the recipe booklet by signing up at www.giadavalenti.com/TiramisuDay from March 18 until March 25.
Where to find Giada Valenti online
Television appearances (including making Tiramisu):
Highlights PBS Special: