A celebration of Italian Heritage Month with a special guest – October 11, 2019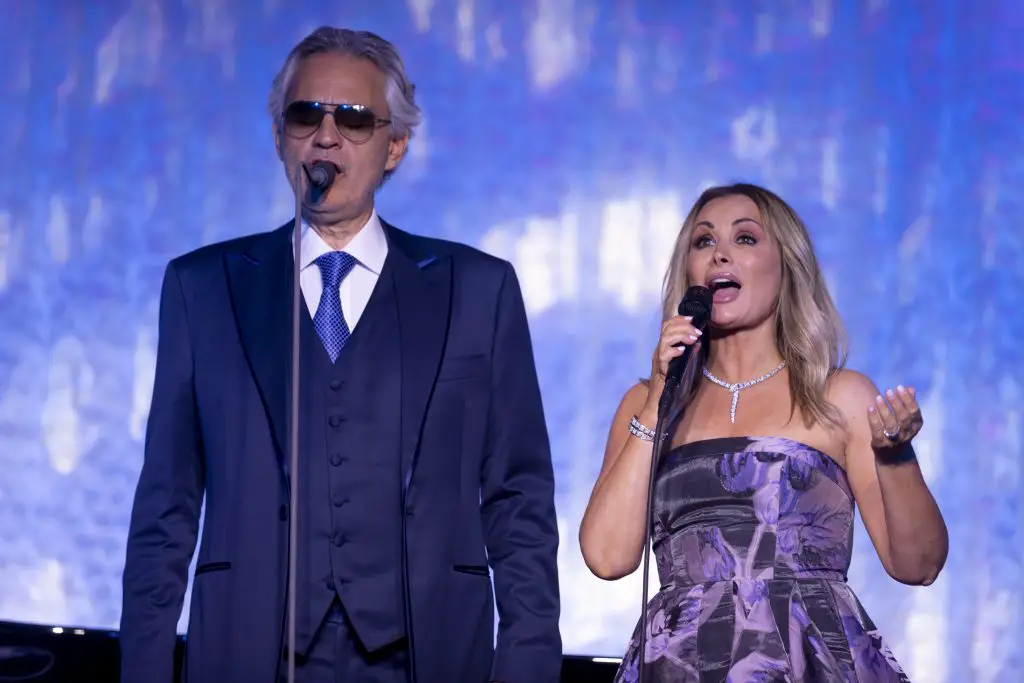 Following her recent performances with Andrea Bocelli, Italian singer Giada Valenti will return to Carnegie Hall in New York City, Friday, October 11, 2019, with a concert celebrating Italian Heritage Month.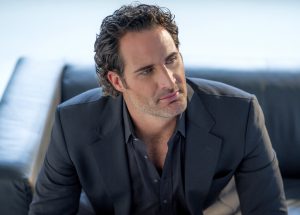 As special guest, International Acclaimed Tenor, James Valenti, will share the stage with her.
Giada Valenti, most known for her stunning music special on PBS, will be celebrating Italian heritage & culture month and Hispanic heritage & culture month. The Italian singer will take her audience on a romantic journey with songs written by Italian, Italian-American and Hispanic songwriters, or made famous by Italian, Italian-American and Hispanic artists. A natural storyteller, Giada shares anecdotes and personal tales from her past, creating a genuine connection with her audience.
Giada, who sings and speaks in five languages, pays tribute to singers and songwriters like Dean Martin, Gloria Estefan, Domenico Modugno, Selena, Ennio Morricone, Armando Manzanero, Harry Warren (born Salvatore Guaragna. but also Luis Miguel, Edith Piaf (half Italian), Mercedes Sosa, Jim Croce, Violetta Parra, Mina, Christina Perri and more. Born and raised in Venice, Giada has always been influenced by her hometown, bringing its magic and passion to her musical style.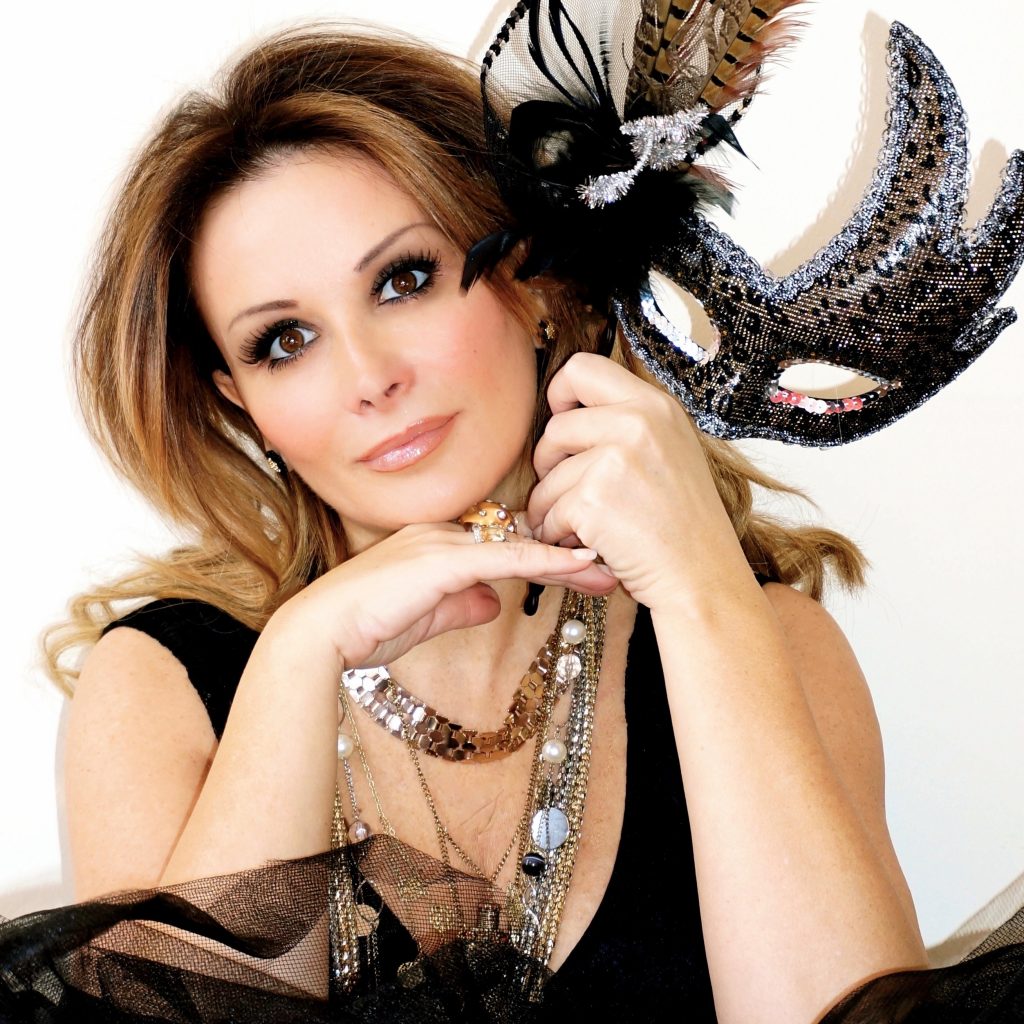 An Evening with Giada Valenti
Friday, October 11 at 8:00 pm
Weill Recital Hall at Carnegie Hall
57th Street and Seventh Avenue, New York, NY
For tickets and info: (212) 247-7800 or  www.carnegiehall.org
---
Visit her website at:  giadavalenti.com
Giada Valenti LLC
CONTACT:  J.J. Pouwer    T: 213-632-6211    C: 917-478-4217
---
ABOUT GIADA VALENTI
Giada Valenti is an award-winning singer and songwriter, born and raised in Venice, Italy. She is most known for her stunning television special "From Venice With Love" on PBS Television. Giada Valenti, who sings and speaks in five languages, takes her audience in this television special on her romantic journey performing her own interpretations of hits from the 60s, 70s, and 80s.
But her career started in Europe where she was signed as a young singer with record label Sony BMG and had hits climb directly to the top of the charts. She has received critically acclaimed awards such as the prestigious San Remo Giovanni Talenti Nel Mondo and Festival di Castrocaro. For the past eleven years Giada, currently a resident of Los Angeles, has released her CDs "And I Love You So, "Italian Signorina" and "My Lullaby", "From Venice With Love", garnering rave reviews.
She has been featured morning shows of ABC, CBS, FOX and NBC television where she did cooking demos, often making her famous Tiramisu, while talking about her new CD and PBS special. The people of Italy continue their love with Giada, particularly the press who continuously following her career and cover on Italian media and television.
In November 2017 she made her debut in Las Vegas with a concert at The Smith Center for the Performing Arts. Since then she is a regular headliner in Las Vegas. In October 2018 she made her debut at Carnegie Hall in New York City.
ABOUT JAMES VALENTI
Internationally Acclaimed Tenor James Valenti, has built a reputation for his elegant musicianship, commanding presence, ardent style and voice of warm Italianate lustre.
The sought after 6'5″ tenor, New Jersey native, studied at The Academy of Vocal Arts in Philadelphia and Westminster Choir College. Mr. Valenti made his professional debut at age 25 at Teatro dell'Opera di Roma as Rodolfo in the Franco Zeffirelli production of "La Bohème."  He has gone on to perform at the most celebrated opera houses in the world including Teatro alla Scala Milan, Metropolitan Opera, Teatro Colón Buenos Aires, Royal Opera House London, Opera National de Paris, Sydney Opera House, Münich, Lyric Opera of Chicago, San Francisco Opera, and Opernhaus Zürich.
Recent highlights include concerts at Carnegie Hall, Budapest Hungary, Zimbabwe Africa, St Barth's, Lake Como Cernobbio Italy, "Tosca" for the rebirth of New York City Opera, "Madama Butterfly" at The Met, "Carmen" in Kuala Lumpur Malaysia and Hamburg, "Tosca" for the Detroit Symphony, a concert with fellow star Anna Netrebko at the Baden-Baden Festival in Germany, Rodolfo in "La Bohème" in Hong Kong and Roméo in Birmingham.
Mr. Valenti took part in the 2018/2019 national tour of the exciting show "Rocktopia" in the cross-over Opera style.
Mr. Valenti is also a very active humanitarian, giving his time to help children as a celebrity ambassador with the global organization Children International, collaborated with David Foster in a private concert for All Hands and Hearts founded by supermodel Petra Nemcova which rebuilds schools in disaster zones, and Sing For Hope Foundation which promotes arts education around New York City.