In the land of sea and mountain, A Casa di Ezio offers spectacular scenery and cuisine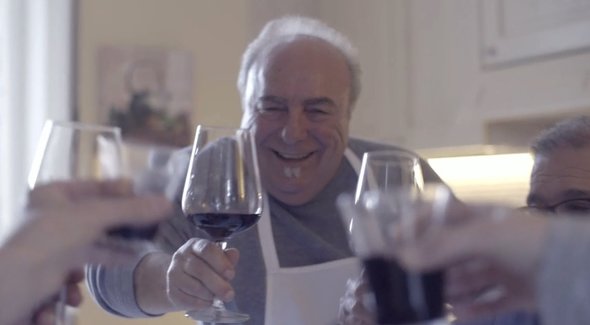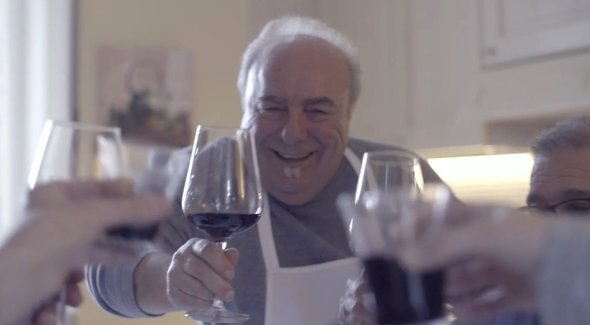 Most everyone is familiar with the beauty of Tuscany… but still many are yet unfamiliar with the gem that is Abruzzo.  Situated in the central part of Italy, Abruzzo is less than 50 miles due east of Rome on the Adriatic Sea, and offers a taste of the unspoiled Italy.
The somewhat remote Abruzzo region is often overlooked by tourists. It has spectacular natural scenery, medieval castles and villages, monasteries, and Roman ruins. Two-thirds of the Abruzzo's land is mountainous with the rest being hills and coast. A third of the region is designated as national or regional parkland. Bordering regions are the Marche to the north, Lazio to the west, Molise to the south, and the Adriatic Sea to the east.
Much of the Abruzzo region is in national or regional parks, and you can enjoy everything from winter skiing to beach relaxation.
While the locals of every region in Italy believe their cuisine is the best… and rightfully so for them to believe… the Italian organization Confesercenti led research in 2013 which indicated Abruzzo as the best region where to eat in Italy according to reviews of foreign tourists and ratings.
The Abruzzo cuisine landscape is diverse, stretching from the country land to the sea. And if you would like to partake in the flavours of these exceptional regional delights, learn how to get and cook them yourself, all while enjoying the stunning natural beauty that is Abruzzo… than you must book a stay and Italian cooking school experience with A Casa di Ezio.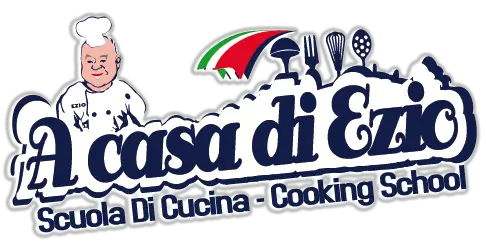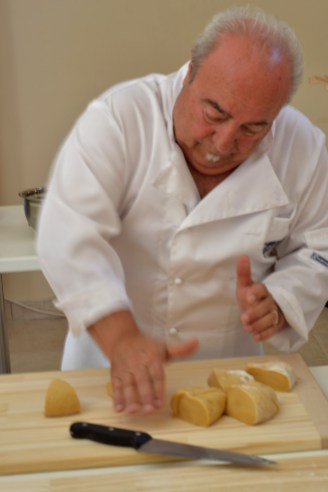 Ezio Gentile was born in Prezza, Italy, and immigrated to the United States as a young man to pursue his love for cooking which he learned from his mother growing up.
Chef Ezio has been teaching in at a cooking school, Italy on the Plate, in Providence, Rhode Island and also at a cooking school in Abbruzo, sharing his passion for cooking with others. Every summer he returns to his Italian roots and home village of Prezza, Italy, offering cooking classes at A Casa di Ezio.
Chef Ezio invites you to come and experience the beautiful, ancient village of Prezza, a mountainside village with unspoiled views of the Peligna valley. Prezza is only an hour and a half East of Rome and 30 minutes from the Adriatic Coast. The 1000 residents make you feel welcome and at home on your 1st visit to the Piazza, the village center where everyone comes to relax and enjoy a glass of wine, an espresso, a gelato and the company of the locals and all of the summer residents from France, England, Ireland, New Zealand, Canada and the United States.
Prezza is well known for its' cultivation: grapes, olives, artichokes, figs and much more. Tasting the wine, olive oil, fruits and vegetables in season is a truly an inspiring cuisine experience. Chef Ezio will guide you to using all of these ingredients at their Cooking School, allowing you to experience them in all in your dining adventures during your stay.
You can select from 1-week and 3-day Italian cooking holidays in Abruzzo Italy with Chef Ezio and friends to include accommodation, tour and cooking school. It is sure to be an experience of stunning views, exceptional tastes, priceless education and lasting friendships.

Visit their NEW website for much more info, itinerary and booking: http://italiancooking.holiday/
Facebook:  www.facebook.com/ItalianCookingHolidayAbruzzo/
Enjoy their new promo video below showing a taste of what you will experience with Chef Ezio…