Olive oil from the Abruzzo region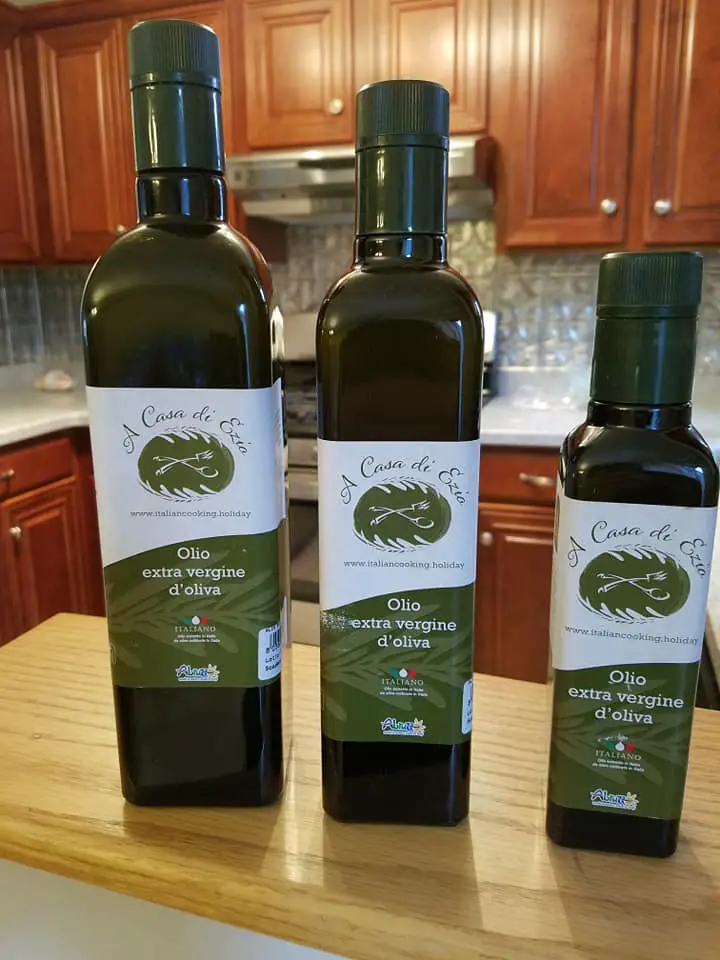 Many foodie travelers to Italy have enjoyed the beauty of the Abruzzo region with Chef Ezio Gentile of Italian Cooking Holiday. Now, you can bring a little taste of Abruzzo into your home.
'A Casa di Ezio' Extra Virgin Cold Pressed Olive Oil is produced from olives cultivated by families on their small plots of land around the small town of Altino in Abruzzo, which can be traced as far back as the 16th century.
The town is famous throughout the region for its delicious pepperoncini, sweet chili peppers that are a protected Italian product.
The groves are made up from a combination of organically grown Leccino and Gentile di Chieti olives. Each family produces only a small amount of olives so the oil that is produced has none of the chemicals associated with the intense farming methods of the larger multi-national olive oil companies.
The oil is classified as having notes of Amaro Spice with a balanced taste and acidity 0.44%.  The taste is enhanced by the early harvest of 50% of the olives when they are green.
This also makes a great holiday gift – but time is running out, so order now. Prices are $9.00/19.00/28.00
To order email: Chefezio49@gmail.com or phone: (401)516-6158
Be sure to visit their website: https://italiancooking.holiday