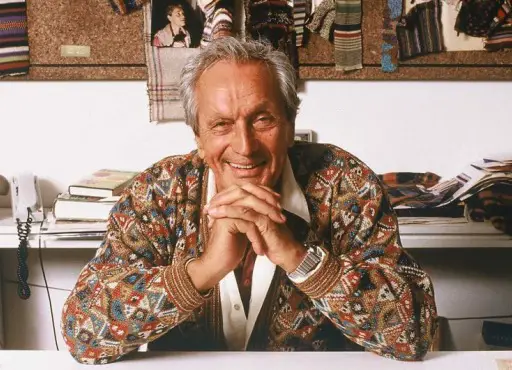 The Missoni fashion empire announced that Ottavio Missoni, its co-founder, has died at the age of 92 on May 9, 2013. The company gave no cause of death for the designer, saying only that Ottavio had "passed away serenely" in his home in Sumirago, Italy. Missoni founded the fashion brand known for its bold stripes and zigzag-patterned knitwear, as the label gained prominence in the fashion world in the late 1960s and early 1970s.
In the decades since, three generations of the Missoni family have helped build that humble knitwear business into a global empire.
Today, the label is a full-blown luxury lifestyle brand that has the family name gracing eyewear, fragrances and footwear as well as hotels and home furnishings.
Missoni's designs have graced the rich and famous such as Jackie Kennedy and even the young royal, the Duchess of Cambridge, Kate Middleton.
Missoni is survived by his wife, Rosita; daughter Angela Missoni, who serves as the company's creative director; son Luca, who also works in the family business, and several grandchildren. Among the family members involved in operations is granddaughter Margherita, who designs accessories and has appeared in ad campaigns.
Before Ottavio Missoni died, tragedy had struck his family earlier this year, when his eldest son Vittorio Missoni, the company's chief executive, at age 58, disappeared with his wife and children. They had been flying in a small plane during a vacation to a Venezuelan island.