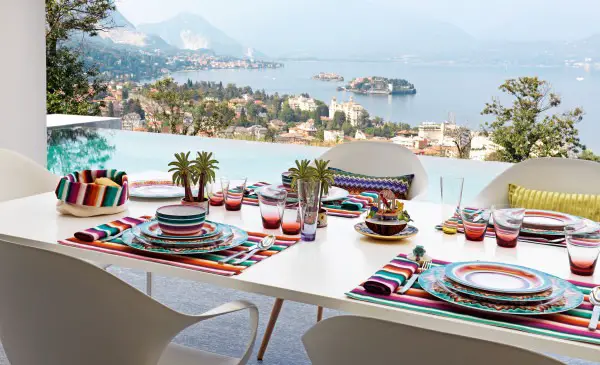 The Italian fashion house MISSONI known for its colorful knitwear designs, began successfully making a name for itself in furniture. Now, MISSONI makes its first foray into tableware to expand their Home division.
Rosita Missoni founded the MISSONI fashion house with her husband Ottavio in 1953. In 1997, she passed on the fashion side of the business to her children in order to focus on the Missoni Home collections.
The new collection from the Italian design house includes a tea set, a coffee service set, individual bowls, serving bowls, flatware and placemats.
All of these new tableware items are available in four patterns: one with stripes and lotus flowers, another with a floral motif, a third with mushroom-like shapes and a fourth with Missoni's signature zigzags.
The tea and coffee service sets are produced in collaboration with Richard Ginori 1735, an Italian porcelain maker founded in the 18th century.