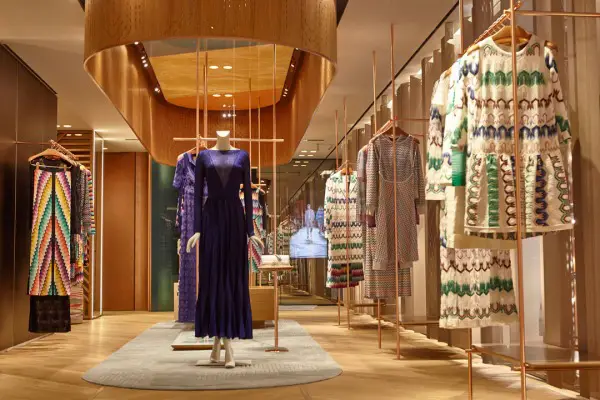 The Missoni family and friends gathered on January 27th to celebrate the new Missoni flagship store in Paris at 219 de la rue Saint-Honoré.
The new store is spread over two floors and covers 300 sqm, being accessible through two entrances.
Angela Missoni, who worked on the boutique design with Spanish architect Patricia Urquiola, said among her favorite things to do in Paris is visit flea markets, especially at the Porte de Vanves.
Family members at the party also included Angela's mother, Rosita Missoni, as well as Luca Missoni, Margherita Missoni and Teresa Missoni.
While the new space employs a concept originally developed by Angela Missoni and Patricia Urquiola for the brand's flagship store in Milan, with various materials – wood, metal, fabric – mixing fashion and technology, Missoni's French store still has very unique details that create a true "Parisian spirit."
The offering of the new Missoni flagship store includes ready to wear for men, women and children as well as accessories.