Uniquely designed shirts that exemplify Professionalism and Sophistication With an Edge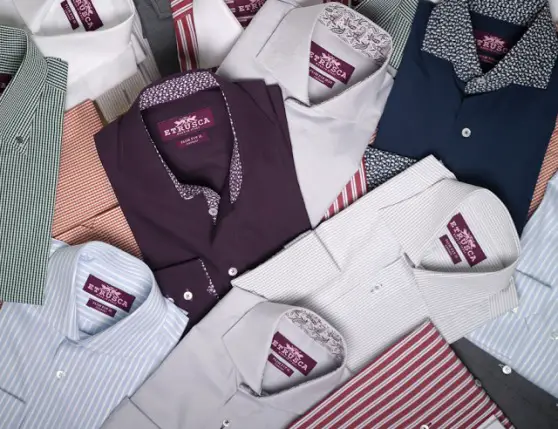 APRIL 2013 –
We are proud to introduce you to our newest Featured Sponsor, ETRUSCA Made in Italy.
ETRUSCA is focused on high end men's dress shirts made exclusively in a boutique Italian facility from only the finest Italian fabrics, and is described as, Professional and Sophisticated With an Edge. These shirts are created for all day wear, and for any occasion in their style and design – going easily from a day at the office, to relaxation, before heading for an evening out. A shirt style that can be worn with slacks, then later paired with jeans.
Where the "Edge" comes in, is with the unique design. Various prints on the collars, cuffs and front plackets add personality and character to the shirt.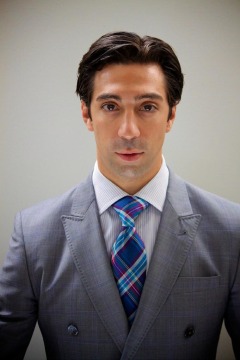 The name of the brand, ETRUSCA, is derived from the Etruscan civilization that occupied much of the Italian Peninsula during the Pre-Roman era, and influenced the Romans in their luxurious sophisticated taste.
With time, Italian-Canadian John Bartello and his wife Olga, owner/designers of the ETRUSCA Made in Italy brand, plan to expand the collection into women's shirts and a full range men's line to include suits, pants, sports coats, accessories, and more.
The attention to detail in every shirt is evident. They place high emphasis on a split yoke, collar stay placements, fine stitch finishing off the front plackets, buttoned sleeve plackets, side seam gussets and much more. ETRUSCA uses only the highest quality fabrics from the best Northern Italy textile companies such as Canclini Tessile 1925, Cotonificio Albini 1876 and Tessitura Monti 1911.
We are confident ETRUSCA will quickly become a globally recognizable brand, known for helping individuals present themselves in their finest by offering them a unique combination of exclusivity, quality and style – yet always staying focused on being Professional and Sophisticated With an Edge.
For much more information visit their website at: www.etruscamadeinitaly.com