Italy is full of romance, and a stay or visit to Fiesole is certainly no exception
Located in romantic Tuscany, Fiesole is a hillside village with breathtakingly beautiful views of the Tuscan landscape and of nearby Florence. Settled thousands of years ago by the Etruscans, Fiesole is an archeological wonderland of ruins, including ancient walls and a Roman amphitheatre that stand as proof of its long, uninterrupted past. In summer, there are breezes to cool the temperature and outdoor performances to enjoy.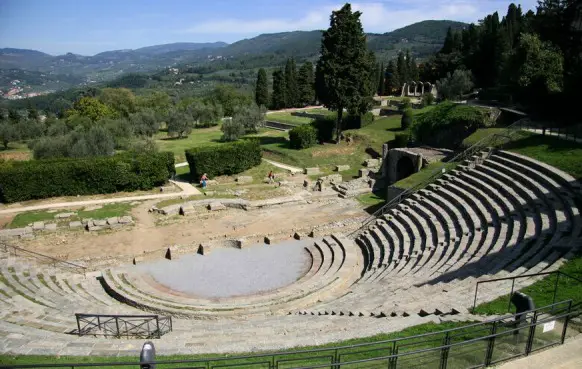 Only five miles from Florence, Fiesole is perfect for couples who want to be near the city without dealing with the city crowds, which is something Florentians figured out long ago, building palatial villas in the Fiesole hills. Anytime of the year, even in winter… Fiesole has its charms, especially for lovers. Nearly devoid of tourists, the city is entirely yours to share.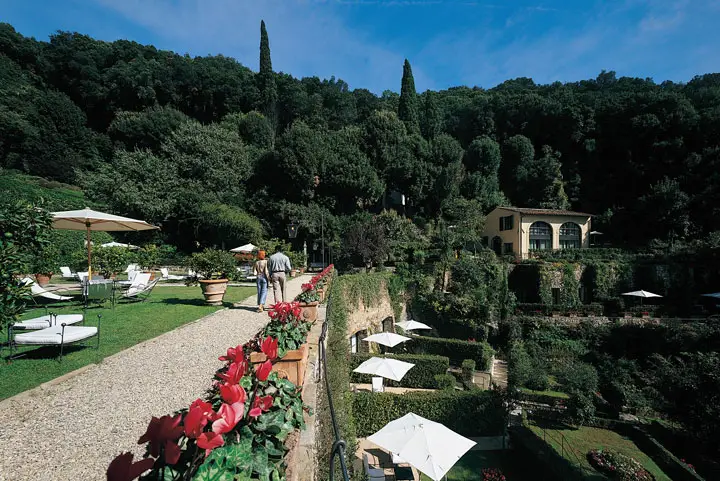 Villa San Michele is one of Italy's most exclusive hotels enjoys an incomparable setting on a hillside just below Fiesole to the north of Florence's city center. Originally a 15th-century monastery, this patrician villa was ennobled by a facade designed by Michelangelo. The public spaces and 46 rooms are filled with glorious antiques and paintings, and an aura of the past combines with tasteful, understated luxury to create an exclusive, but not pompous, atmosphere. The gardens are a delight, and in warm weather you can dine outside, under the loggia looking down onto the city. The atmosphere is quite hushed since most of the guests are well-heeled tourists, but the discretion of the immaculate staff and the fact that the hotel is removed from the hubbub of the city means that it is the first choice of plenty of famous names too.