A sophisticated and polished, yet carefree and relaxed look for this spring and summer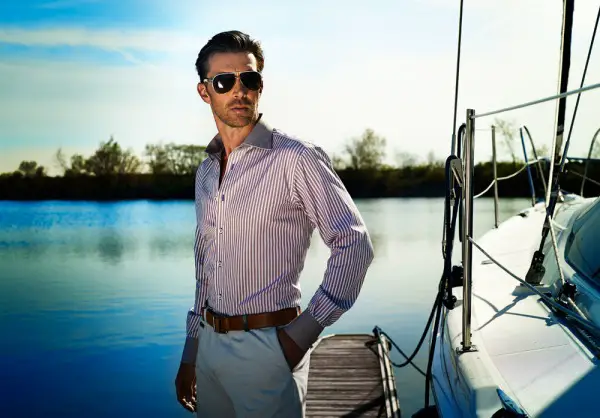 Precise details must come together to be able to offer an exquisite shirt.  By developing long term relationships with only the finest Italian Mills, ETRUSCA Made in Italy starts with beautiful fabrics. They utilize the best manufacturing techniques, offer the perfect fit, and forever focus on those small details that make a big difference in quality.  Most of all, ETRUSCA always adds style.
ETRUSCA offers several shirt collar and cuff styles in their collections, that will add sophistication to your style no matter what the occasion.
With the warmer weather upon us, why not add a Como shirt to your wardrobe.  Featuring a slightly higher collar stand and wider spread paired with a French cuff, this style embodies the spirit of Lago di Como.  A sophisticated retreat for the aristocracy and wealthy since Roman times.
There are many more collections available that will make you look sophisticated and polished, yet carefree and relaxed this spring and summer.
Visit their website to learn more about the brand and collections at: etruscamadeinitaly.com