Every well dressed man knows, that fabrics are truly the foundation to an exquisitely tailored shirt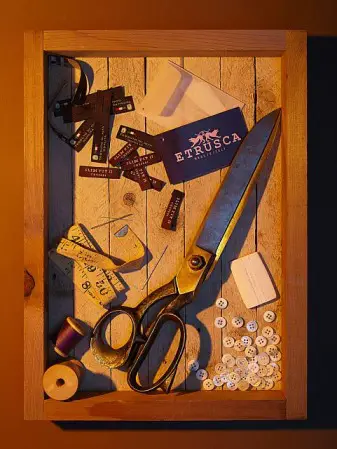 ETRUSCA has close relationships with textile manufacturers in Italy that have a long history of offering both high quality and unique design.
They put their first priority in just that – the high quality of fabric used in each shirt they create. Building upon that, ETRUSCA then gives attention to the many details that go into making a fine shirt. Placing high emphasis on things like a split yoke, collar stay placements, a fine stitch finishing off the front plackets, buttoned sleeve plackets, and side seam gussets – just to name a few areas of focus.
ETRUSCA tailors take pride in their manufacturing details, as well as their continuous goal to strive in being unique in creativity and design.
For much more information visit their website at: www.etruscamadeinitaly.com