Listing in Milan rather than Asia is an expression of confidence in Italian markets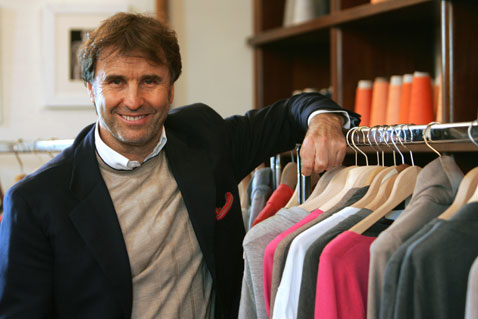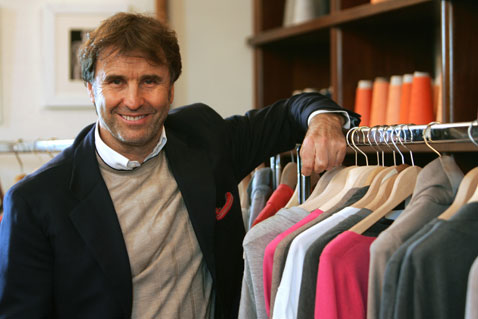 Brunello Cucinelli, the Italian founder of the premium cashmere clothing line of the same name, filed to go on the Milan stock exchange by early May. This would be the third share offering of an Italian luxury company in less than a year.
Cucinelli, whose sweaters are worn by Prince William as well as movie stars such as Daniel Craig, said the listing would not only provide his company with greater financial stability but also raise its visibility and attract managers of international standing that he needs to help expand the business overseas.
In an interview Cucinelli said, "I want a healthy business, that gives healthy profits and healthy dividends. I am not doing an IPO to pay down debts, also because we don't have much debt."
Some other Italian brands such as Prada have recently taken to the Hong Kong markets, to take advantage of the popularity of Italian fashion brands in Asia. But Cucinelli said he wasn't interested in listing in Asia because he was proud to be Italian, saying that a listing in Milan was an expression of confidence in his home country.
Prices of Brunello Cucinelli cashmere coats and sweaters are above the average cost of other similar luxury goods. Cucinelli believes that "affordable luxury is nonsense," stating that French luxury group Hermes was his luxury model. "I have one brand name, one collection."
Based in Solomeo, Italy, he has turned a medieval village, in the central Umbria region, into a factory where workers do not punch a time clock and lunch breaks are long. He insists family time and relaxation is critical to a happy and successful employee. 
Cucinelli hopes the IPO will propel his plans for expansion, namely by attracting top-notch managers and increasing visibility.
To learn more, visit their website at: www.brunellocucinelli.it