1974 Ferrari Dino 246 GTS, a vintage classic – named after Enzo Ferrari's late son Alfredino Ferrari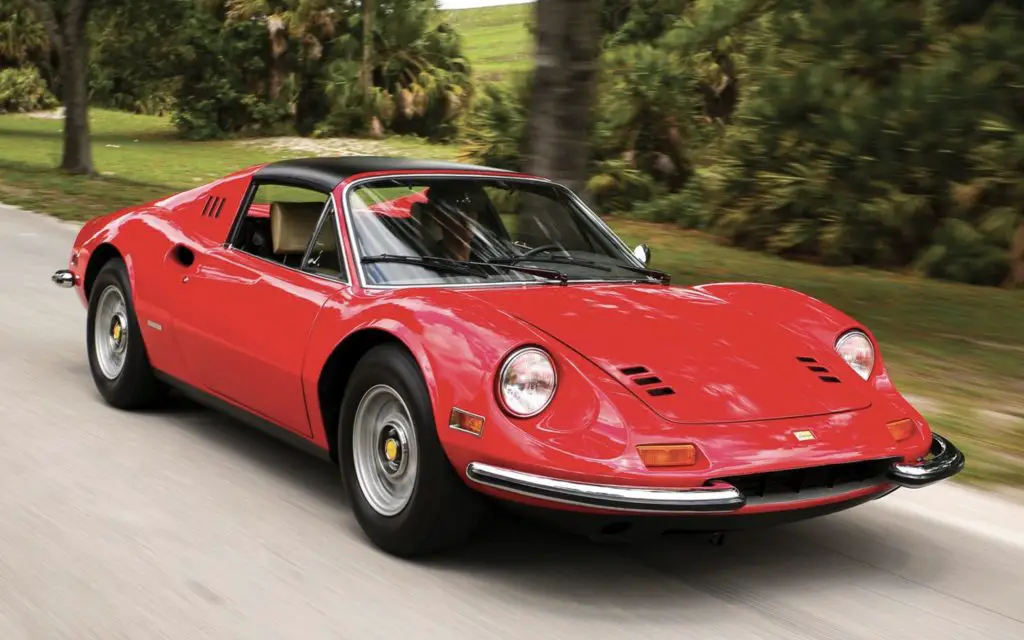 The curvy lined prancing horse designed by Enzo Ferrari himself, makes the Ferrari Dino 246 GTS a highly sought after sports car. Enzo named his creation after his late son Alfredino Ferrari, who's life was cut short by Muscular Dystrophy in the mid-1950s.
The original model of the Ferrari Dino did not bear Ferrari's iconic Prancing Pony, in its place is a "Dino" plate, made by Enzo Ferrari to honor his son. Over the years, the "Junior" Ferrari Dino 246 GTS has earned the respect of enthusiasts as a timeless and highly collectible model.
This particular Ferrari Dino 246 GTS has only seen two owners since its production in 1974 and has tallied up a mere 8,300 miles over the 44 years, which makes this certainly one of the lowest-mileage Dinos in existence.
Completely unrestored and original throughout, the "Junior" Ferrari Dino represents history and rarity, certainly one of the best cars to begin classic Ferrari ownership.
For more info and to bid on the car, visit: Sotheby's