Over 600 international supporters gathered for an elegant evening of fun and purpose

Save Venice reached a new milestone on Friday, April 10 by raising over $1 million for restoration projects in Venice with its annual Un Ballo in Maschera at the Pierre Hotel.
Inspired by the evening's theme of Il Piacere dell'Amore (the Pleasure of Love), over 600 international supporters descended on New York City in artfully decorated masks to celebrate their passion for Venice and help raise funds for the conservation of the city's art and architecture. Proceeds from the event will go towards the restoration of Vittore Carpaccio's monumental Saint Ursula cycle in the Accademia Galleries as well as the ongoing conservation campaign at the church of San Sebastiano.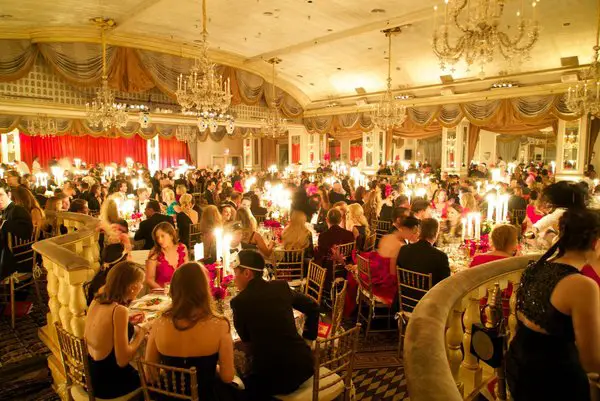 Save Venice thanks Dolce & Gabbana, Dolce & Gabbana Beauty and Buccellati for their generous sponsorship of the Masked Ball, in addition to Co-Chairs Coco Brandolini D'Adda, Stephanie & Chase Coleman, Jessica Hart & Stavros Niarchos, Devon & Philip Radziwill, Alexandra Lind Rose, Mollie Ruprecht & Alexander Acquavella, Lauren & Andrés Santo Domingo, Tabitha Simmons and Charlotte Wellesley & Alejandro Santo Domingo, and all those who contributed to this year's event to make it an historic success for Venice and Save Venice.
For more info on Save Venice read: American Organization on Quest to Save Venice
Also visit their website to learn of projects, upcoming events and how you can get involved: www.savevenice.org