Support emergency artistic and cultural heritage recovery following the November floods in Venice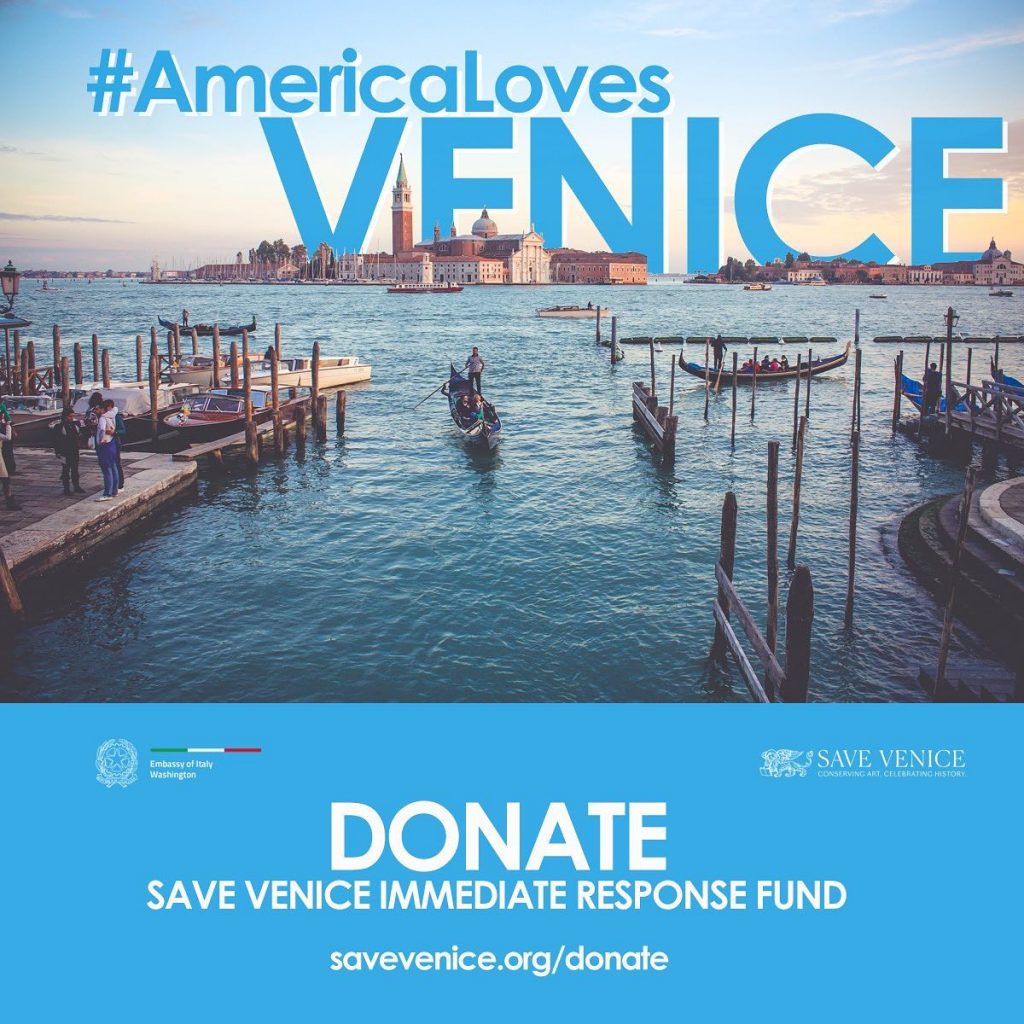 Following the heartbreaking series of extreme floods (acque alte) that devastated the city of Venice and captivated the world's attention, Save Venice announces the creation of an Immediate Response Fund for artistic and cultural heritage recovery and preventative conservation.
Save Venice is proud to partner with the Embassy of Italy in Washington D.C. on the campaign #AmericaLovesVenice to raise crucial dollars for the fund. Between now and February 2020, Save Venice will match every donation to the Immediate Response Fund, dollar for dollar, up to $100,000.
To donate, visit savevenice.org/donate and select Immediate Response Fund. If you have already generously made a donation this week, your gift will be allocated to the fund as well. We thank you for your concern and desire to help the beloved city of Venice and its community recover.
By giving to the fund, your contribution will allow Save Venice to move quickly to mitigate the effects of corrosive saltwater and deposits in flooded churches, museums, and comparable public buildings, to support emergency conservation treatment for paintings, stonework, floors, wooden furnishings, and books and archival documents, as well as to undertake preventative conservation to minimize damage from future floods. The wonderful Save Venice organization will continue to do what their track record has proven – to protect Venice's irreplaceable artistic heritage.
Last week's events are a poignant reminder of the fragility of Venice and its artistic patrimony, and an ever-present reminder of the relevance and importance of the work done by Save Venice.
Thank you for your continued support for this remarkable city.
For more info visit: www.savevenice.org
To donate, visit savevenice.org/donate and select Immediate Response Fund.