An exceptional luxury brand that connects people to each other through the art of handwriting, now connects with its fans and loyal customers through new technologies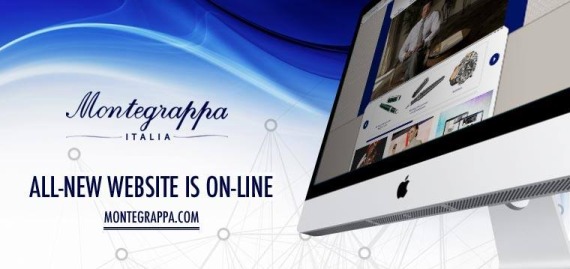 Montegrappa is pleased to announce that an all-new, completely revised website has just been launched, re-designed to accommodate what is now the most popular means of accessing web information: smart phones and tablets.
The revolution spearheaded by iPads and iPhones allows Montegrappa to communicate with you instantly, from the latest news to in-depth access to the catalogue, with beautiful images and limitless interactivity.
Montegrappa's new website encapsulates the brand's corporate identity and has been designed to be more user-friendly and informative. Accessing it will allow visitors to study our complete line of pens, watches, cufflinks and fragrance, while collectors and enthusiasts are sure to enjoy early announcements of forthcoming limited editions.
Please visit the new-look Montegrappa website at:
Since 1912, Montegrappa has been manufacturing high-quality writing instruments in the same historic building in Bassano del Grappa, North East Italy.
Elmo & Montegrappa
Via Ca' Erizzo 43/45 – 36061 Bassano del Grappa (VI) ITALY
Phone: +39 0424 522232 – Fax: +39 0424 523975
Web: www.montegrappa.com – E-mail: contact@montegrappa.com