Montegrappa pays tribute to The Greatest of All Time, Muhammad Ali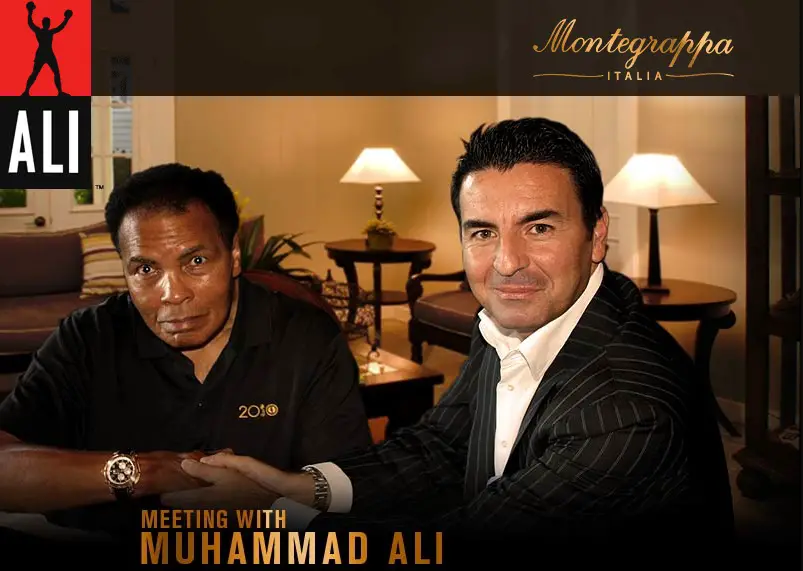 For Giuseppe Aquila, Chief Executive Officer of Montegrappa, meeting Muhammad Ali is a memory that will stay with him forever: rare are the occasions when one meets a cultural icon of such magnitude. For Giuseppe, it was a poignant meeting, brought about by the 2010 release of the Montegrappa Icons Tribute to Muhammad Ali limited edition pens, honoring the legendary boxer.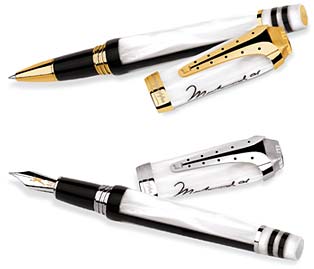 "I met Ali and his wife Lonnie in Louisville, Kentucky, the city where Ali was born, on Wednesday, September 8th, 2010. Apart from the honor of meeting him in person, I had to witness to the signing of the paper swatches that are inserted into the special, framed picture that accompany each of the 35 solid gold editions of 'A Thrilla in Manila', along with the signatures of Joe Frazier and Carlos Padilla Jr., the referee of the match.
"Each signature made in my presence was photographed, and are posted on the web site of the company providing the authentication for matching."
Giuseppe was overjoyed to learn that, "Apparently, Ali loved pens and often liked to draw sketches – even on napkins when he was at the restaurant with his family. He spent a long time admiring the pens, handling them and writing with them, whilst seated at his table. When the pens were placed on another table by one of the members of his staff, as he needed to continue the signing session, he stood up and towered over me by a few inches. That's when I realized how scary it must have been to face this man in the ring!"
It was clear to Giuseppe, after meeting Muhammad Ali in person, that Montegrappa had chosen wisely for the subject of their Icons pen.
Finished in white pearlised resin with a black stripe running its length, the barrel bears the colors of his boxing shorts. The end of the barrel completes the look with two circumferential black stripes, as found at the tops of his socks. The pocket clip, terminated with the Montegrappa rolling end-piece, takes the shape of the stitching on Ali's boxing gloves. The cap's profile follows the arc of a speed bag, while the end of the cap is shaped in the cushion form of the "World Championship" diamond-encrusted ring worn by Ali and his corner team. Lastly, the cap features the great man's signature, in black, with the legend "The Greatest of All Time" incorporated into the cap's top.
Montegrappa's Icons Tribute to Muhammad Ali limited edition addresses key elements of Muhammad Ali's life. 1942 is the year of his birth. He fought 61 fights. He won 56. His wins by knockout numbered 37. Guided by these figures, Montegrappa issued 1942 fountain pens and 1942 roller balls in resin with sterling silver trims, 61 fountain pens with solid gold trims and 56 roller balls with solid gold trims.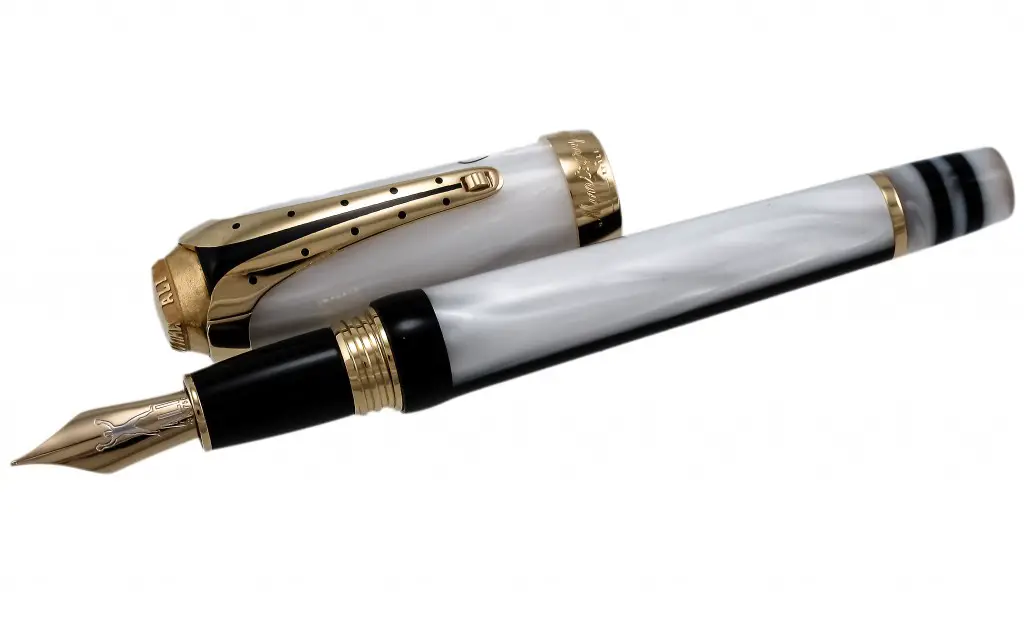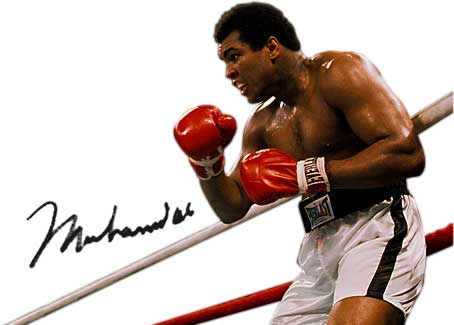 ---
ELMO & MONTEGRAPPA S.p.A.
Via Ca' Erizzo 43/45
36061 Bassano del Grappa (VI) – ITALY
Phone: +39 0424 522232
Fax:    +39 0424 523975
contact@montegrappa.com
Website:  www.montegrappa.com