A prism of colors from the sky to your hands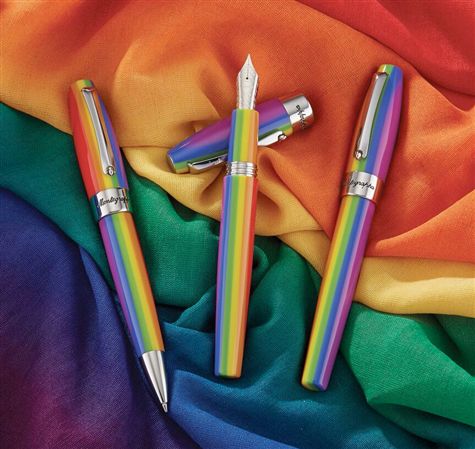 With the new Fortuna Rainbow pen collection, Montegrappa has explored its love for color. Rainbows, above all, represent joy, and – especially relevant to the original Fortuna ethos – good luck itself. The rainbow arrives after a cleansing shower, Mother Nature's signal that the rain has stopped and the sun is out. The optimist in each and every one of us dreams of the pot of gold at the end of the rainbow.
One of the most beautiful of all natural phenomena, the rainbow's array of colours has inspired great fashion houses, such as Missoni and Paul Smith. And this wonderful, natural effect also inspired one of the greatest songs of all time, "Somewhere Over The Rainbow" – a universal message of longing, hope and optimism.
Trimmed in stainless steel, Fortuna Rainbow's palette of bold colors is formed of pearlised resin, representing the natural phenomenon that provides the pen with its name. Every Rainbow pen will be accompanied by a rainbow-colored, tie-dye pashmina, of which no two will be alike. The Rainbow will be available as a fountain pen, rollerball and ballpoint.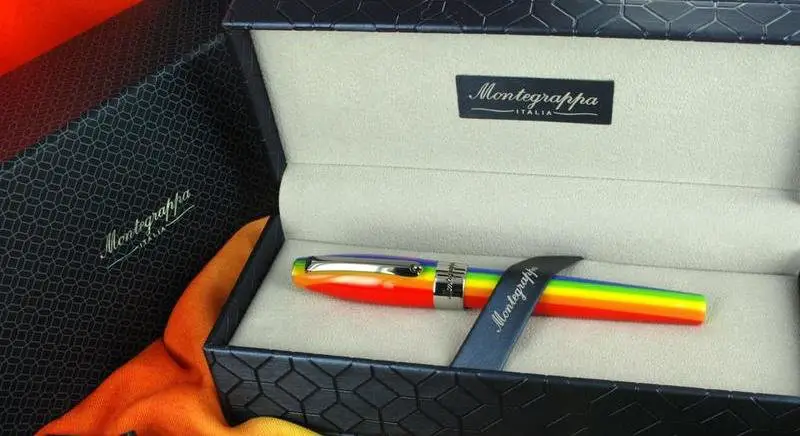 ---

ELMO & MONTEGRAPPA S.p.A.
Via Ca' Erizzo 43/45
36061 Bassano del Grappa (VI) – ITALY
Phone: +39 0424 522232
Fax: +39 0424 523975
contact@montegrappa.com
Website: www.montegrappa.com