Staten Island, NY native has built a great reputation as "The Design Boss"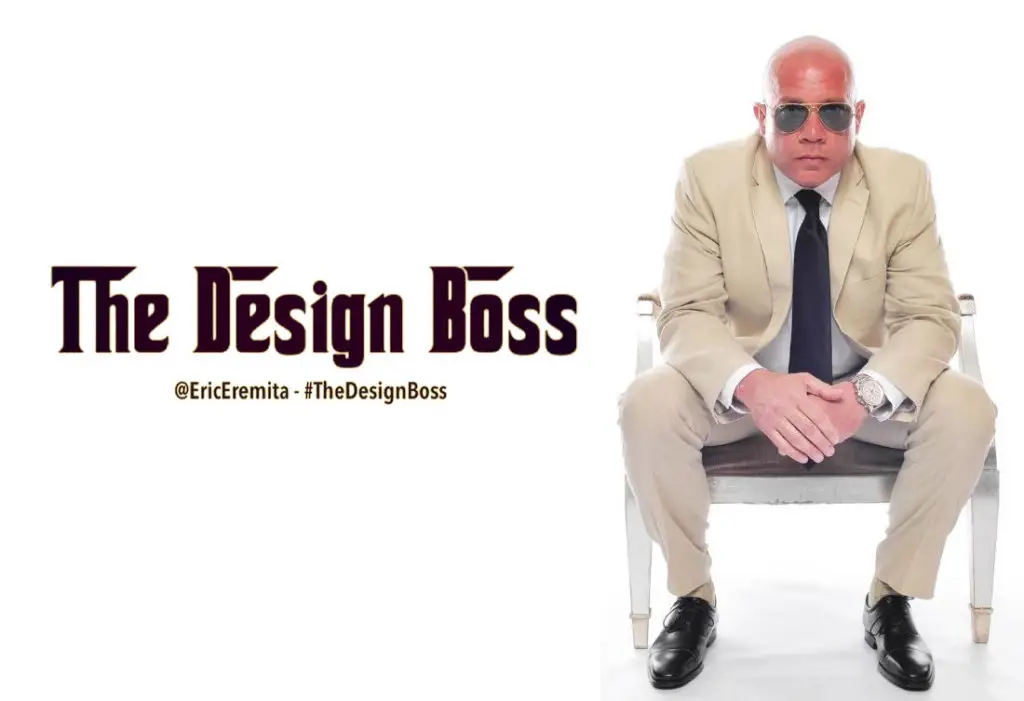 Eric Eremita has been known as "The Design Boss" for his Savvy Style & No-Nonsense Personality. Most people don't realize how much time and effort goes into a single project. You must have a wide range of skills – from project management, to design sensibility, to an insider's knowledge of market prices and construction processes.
Since the late 90's, Eric has won many awards for his exceptional craftsmanship, interior & exterior design and custom homes.
It seems many people have endless horror stories of nightmares they went through with home renovations. In fact, some people put off doing renovations no matter what size the project, simply out of fear for the process. Eric Eremita has a main goal of easing the pain for the homeowner. He will ensure you that by having this market-savvy builder & designer with you through the entire process of creating your dream home, you will rest assured of 3 major things:
1) Your vision translated into actual construction or renovation.
2) Highest quality is maintained in every aspect of execution.
3) Expenses are kept to a minimum.
Eric will assist you in designing EVERYTHING! From the architectural stages to picking out furniture for your new or renovated home – he has a passion for shopping! He will help you choose the right materials and processes. Most important from a financial perspective, Eric's knowledge of the market means that he will help you find the best price for your project needs and desires.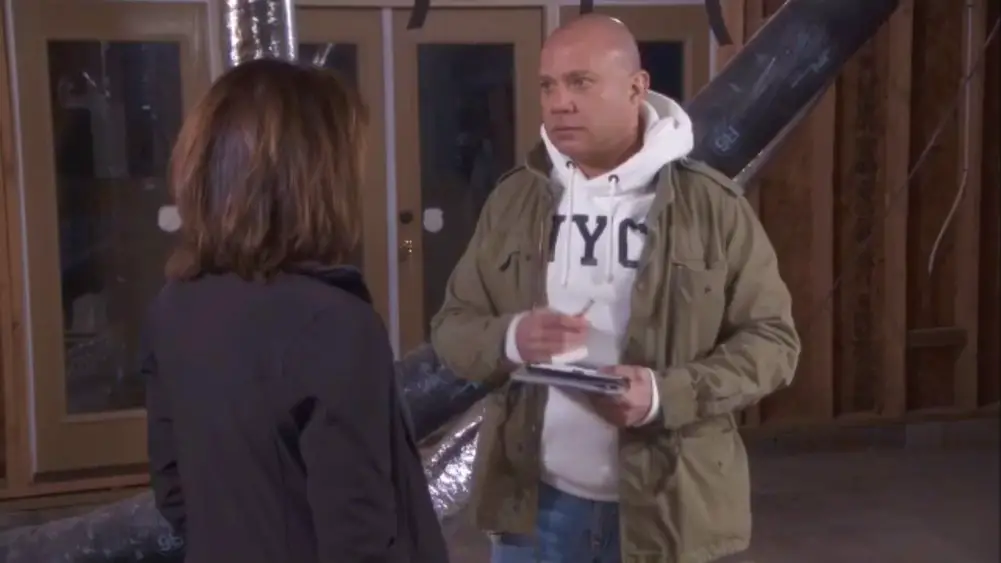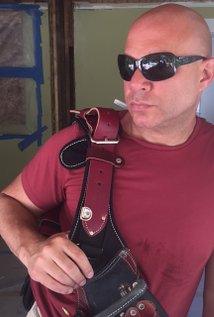 Since 2014, television fame has allowed him to showcase his talents to a wider reaching audience. He was selected to be the one and only general contractor on HGTV's "Love It or List It"  for the U.S. version based in North Carolina – after HGTV network took notice of him when he competed in its "Brother vs. Brother" reality show with between Jonathan and Drew Scott.
Due to the hugely popular success, HGTV has scheduled 20 new episodes of hit series 'Love It or List It'. The new season is scheduled to premiere in May 2018.
On October 13, 2017 the Emergency Children's Help Organization (((ECHO))) held a celebration for its 10 year anniversary and Eric was an honoree. The Extravaganza Gala was held at the elegant Addison Park in Aberdeen, New Jersey. "ECHO" is a non-profit 501 (c)(3) organization dedicated to providing financial assistance to a child experiencing a challenging medical or living emergency. ECHO's goal is to help ease the burden financially, along with brightening the child's life during a time of crisis. Visit their website for more info: www.echoorganization.org
---
For a Behind the Scenes look, follow ERIC EREMITA on Instagram, Facebook and Twitter @ericeremita
For all Bookings and Appearances contact: LIZZIE GRUBMAN Public Relations & Management (212)966-5000 Lizzie@GrubmanPR.com
---
An Interview with Eric Eremita

You have had a very successful construction and design business before your HGTV fame, so has the show made you even more busy?

Working on the show right now is my primary focus. Saying I'm busy is an understatement. But I rarely say NO to new clients. I love being crazy busy!

What do you enjoy doing in your spare time when you're not working?

Besides family… I have 2 passions, and that is Cars and Shopping. Track time and race cars are in my blood. I have gone to several racing schools learning the technique's of the pro drivers. I always say in my next life I'm coming back as a race car driver.

You always look good and have some great fashion taste and I know you love sunglasses too, so who are your favorite designers?… and no they don't HAVE to be Italian.

I LOVE FASHION! A few of my favorite designers are Gucci, Ferragamo, Hugo Boss & Ralph Lauren. But nothing beats putting on a pair of jeans, a T-Shirt, a blazer and pair of Converse sneakers (White of course) And I can't forget my sunglasses, I LIVE IN THEM! I don't go anywhere without a pair of polarized Ray Ban's.

So many families are running in all different directions and are disconnected today, you seem to have a great close knit family. Care to share any "secrets to your success"?

My wife and children are my #1 priority! I travel a lot for work so when I'm home I love spending as much time with them. My wife Joanne is my BEST FRIEND, and that to me is one of the major keys to "our" success as a loving family. We support each other and never look back! Besides traveling for work, we love to travel as a family. Although the kids would love to go to Walt Disney Word & Universal Studios every year (Yes we love it also). We love to go on cruises and traveling to Europe is at the top of our list.  We love every part and every region of Italy (and not because were Italian). Florence, Venice, Capri (my favorite) just to name a few – but Sicily will forever be in our hearts. Visiting family in Castellammare Del Golfo, Sicily is second to none! I could taste the homemade pasta with Sicilian eggplant as we speak! Remember the family that eats Gelato together stays together!

As an Italian-American, do you have any fond family memories growing up?

I have many fond memories growing up, but one thing always sticks out in my mind and of course its about food. Close your eyes and picture… Its early Sunday morning and you awake to the most heavenly aroma. Garlic roasting in olive oil getting ready to make Sunday sauce along with the frying of freshly made homemade meatballs. That smell filled the entire house!

What are your favorite Italian restaurants in New York and New Jersey?

My favorite restaurants… that's a loaded question! There are so many. Manhattan would be FELIDIA by Chef Lidia Bastianich, BABBO by Chef Mario Batali – but you never go wrong with a good steak at the PALM Steakhouse. Staten Island (My Hometown) would be ANGELINA'S RISTORANTE for its 100% authentic Sicilian cuisine. New Jersey would be BISTRO in Red bank for the fusion flair & FRESCO DA FRANCO in Montclair for the best octopus this side of the Atlantic.

Do you cook at home?

I leave the cooking to my wife. But I do make a killer Chili con Carne. I get requests from family and friends asking when are you having Chili night again? If I don't say so myself its the best Chili I have ever had! He He!

And of course we have to try to get at least ONE bit of inside scoop… so does Hilary really always get her way or are you persuasive with her?

Hmmm… The inside scoop… I will tell you this. Hilary is great at what she does! She is hands down one of the best Interior Designers I have ever worked with!
I am not persuasive, I am reality. If something can't be done because of budget constraints maybe there is an alternative. 99 out of 100 times there is and the job gets done. As you can see the end result for the homeowners is usually a "Love It" one!
For a Behind the Scenes look, follow ERIC EREMITA on Instagram, Facebook and Twitter @ericeremita
For Management & PR Contact:
LIZZIE GRUBMAN
Public Relations & Management
(212)966-5000 Lizzie@GrubmanPR.com
For Inquiries, Appearances & Home/Trade Shows Contact:
JACLYN TACORONTE
JMT Media
(718)987-0310
jaclyn@jmtmedia.nyc