Perfecting Italian design and engineering to fit your every part of your life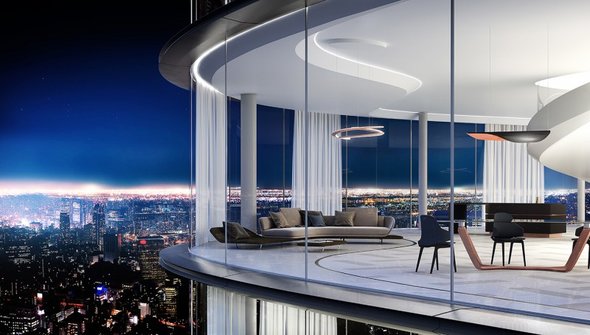 Pininfarina became a famous and well-respected name for its beautifully crafted Italian cars, but the 85-year-old design firm has had involvement shaping everything from kitchens to pens to the stunning new H2 Speed — a hydrogen-fueled concept car. Now, its new division named Pininfarina Home Design aims to create new designs not just for individual rooms, but for entire homes.
At the 2016 Salone del Mobile furniture fair in Milan, Pininfarina Home Design unveiled characteristically sleek furnishings made in partnership with Milanese furniture designer Reflex. Kitchens conceived in partnership with Snaidero USA (a Los Angeles-based brand that Pininfarina has teamed up with before) were also on display with porcelain-like ceramic surfaces designed with Casalgrande Padana.
The new firm will focus on marrying furnishings with the interior architecture of its projects, so that the two look to be inherently connected. Four sample spaces named for the diverse locales of Torino, Miami, São Paulo, and Shanghai showcase Pininfarina's vision for such seamlessness. Automotive cues play out in elegant lines and dynamic shapes in the rooms, within which each exudes a futuristic quality often associated with the Pininfarina brand. The furnishings, including a modular sofa and two lighting systems, are part of the new Segno Collection between Reflex and Pininfarina that launched with the new brand.
Visit: http://pininfarinahomedesign.com/