Release: September 9, 2016
A letter from SKIN&CO Founder, Gabriel Balestra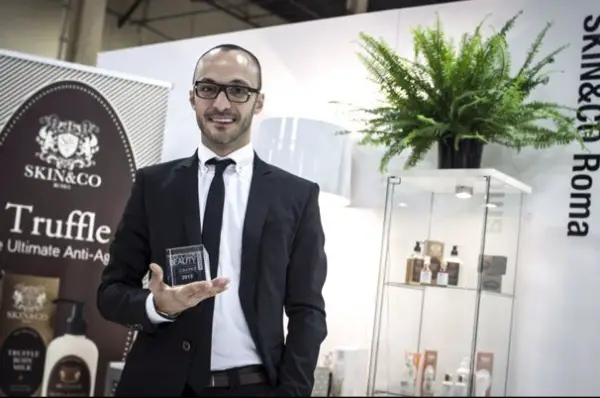 Three years ago, on this day, we opened the doors of SKIN&CO's first-ever counter at Henri Bendel's on Fifth Avenue in NYC.
Since our debut, it has been my intention to bring my Grandmother's recipe and family traditions, back to life.  Little did I know, it was her vision that would shape the SKIN&CO brand today.  In these remarkable three years, your support has been tremendous.  This year alone, our community has grown to over ONE MILLION supporters, nationwide!
Our products have also become available in 14 countries, without compromising our commitment to you, since we have begun this journey.  We create our products with the strictest of standards, sourcing natural and botanically derived ingredients, while rejecting animal testing – all to evoke the quality of the Italian experience and lifestyle.
As you shop for our products at your favorite retailers, digital shops and at HSN, you have made us your "Customer Pick", a true statement of confidence and support of the brand we have built.
To mark the third year since our launch, we have worked with some of the industry's most innovative minds to offer you something truly special – a more sophisticated experience to shop our products.  Starting on Monday, September 19th and 8AM EST, you can enjoy enhanced features of our desktop and mobile sites, as well as more informative and fun features (such as a more rewarding loyalty program)!
Did we hear Same Day Delivery?  Our pièce de résistance, a partnership with UBER to provide you with the option for 2-hour delivery.  Currently in the beta stage, this offer is extended to New York City residents, with plans to expand to other cities at a later date.
I truly hope you enjoy the labor of our love. Because of YOU, this has all become possible!
Thank you for your continued support, for now: Grazie
Gabriel
Visit:  www.skinandcoroma.com