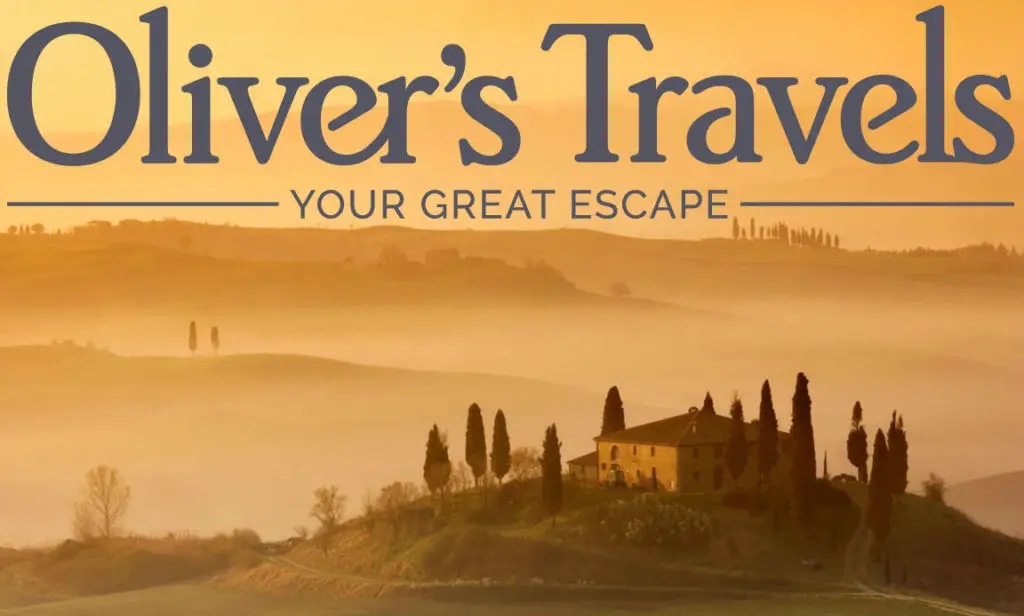 With the dollar enjoying a fantastic exchange rate against the euro – there's no better time to visit Italy! Oliver's Travels has a gorgeous range of wonderful villas, all in fantastic locations for enjoying the best that Italy has to offer. Even better, below are some of the loveliest villas in the most popular regions of Italy, all within an hour of an airport! So, you can spend less time traveling, and more time holidaying.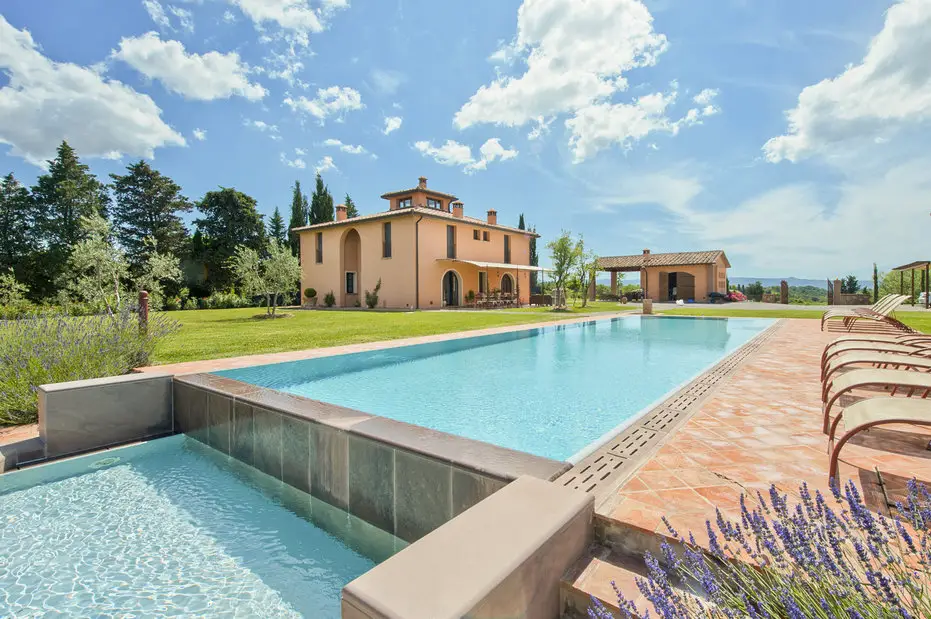 Region: Tuscany
Sleeps: 11
Price from: £36 pppn (Approx. $44. USD)
Closest airport: Pisa
Situated in the heart of Tuscany, this villa is well-placed to see the highlights of the region. Lucca, Siena and Florence are all easy day-trips, and the famously beautiful village of San Gimignano is just 20 minutes' drive away. The villa itself is secluded and surrounded by olive groves and vineyards. The loving restoration of the farmhouse has been done with great style and care, resulting in a luxurious and elegant property perfect for relaxing Tuscan-style.
---
Region: Puglia
Sleeps: 9-18
Price from: £29 pppn (Approx. $36. USD)
Closest airport: Brindisi
Puglia is the trendiest new place to visit. Find out what all the hype is about from this glorious traditional 'trulli' villa. In the centre of the region, you will be well placed to visit the fascinating towns of Alberobello and Ostuni, as well as both dramatic coastlines. The beaches are breathtaking in Puglia and should definitely be explored! The simple yet intensely flavourful cuisine is becoming more and more popular. Orecchiette is the pasta of choice, and the local sheep's cheese is divine.
---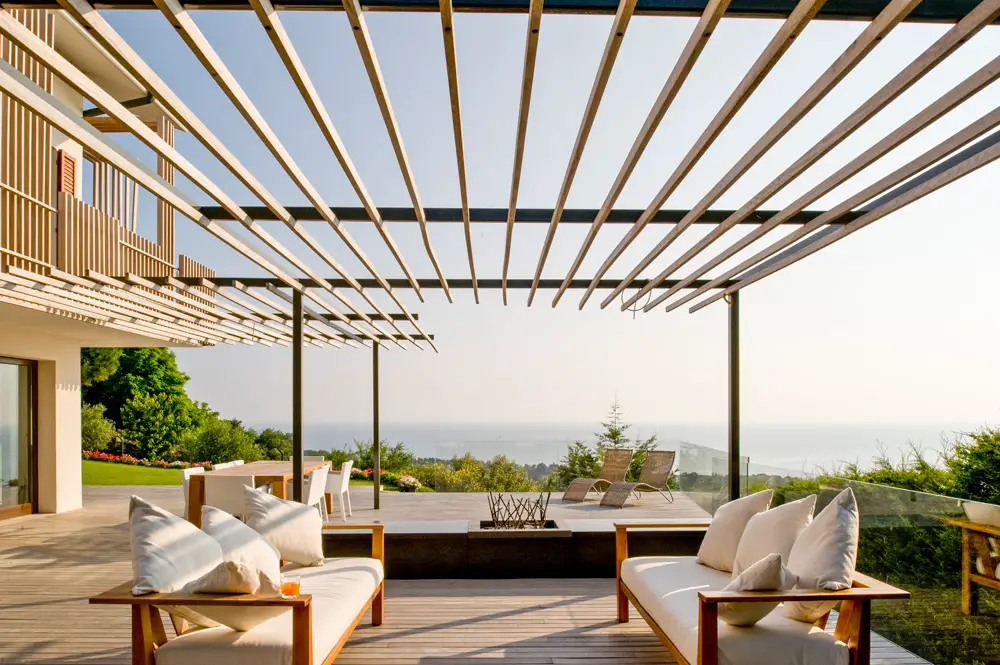 Region: Marche
Sleeps: 10
Price from: £55 pppn (Approx. $68. USD)
Closest airport: Ancona
Overlooking the stunning Adriatic Sea, this modern villa offers complete luxury in an enviable location. The coastal region on Marche offers unspoilt beaches and umpteen vineyards, as well as being a short drive to the culture, architecture, romance and airport of Florence. There is also an airport even closer to had at Ancona. The villa itself is set over 3 floors, with luxurious terraces perfect for enjoying cocktails and the dramatic sunsets.
---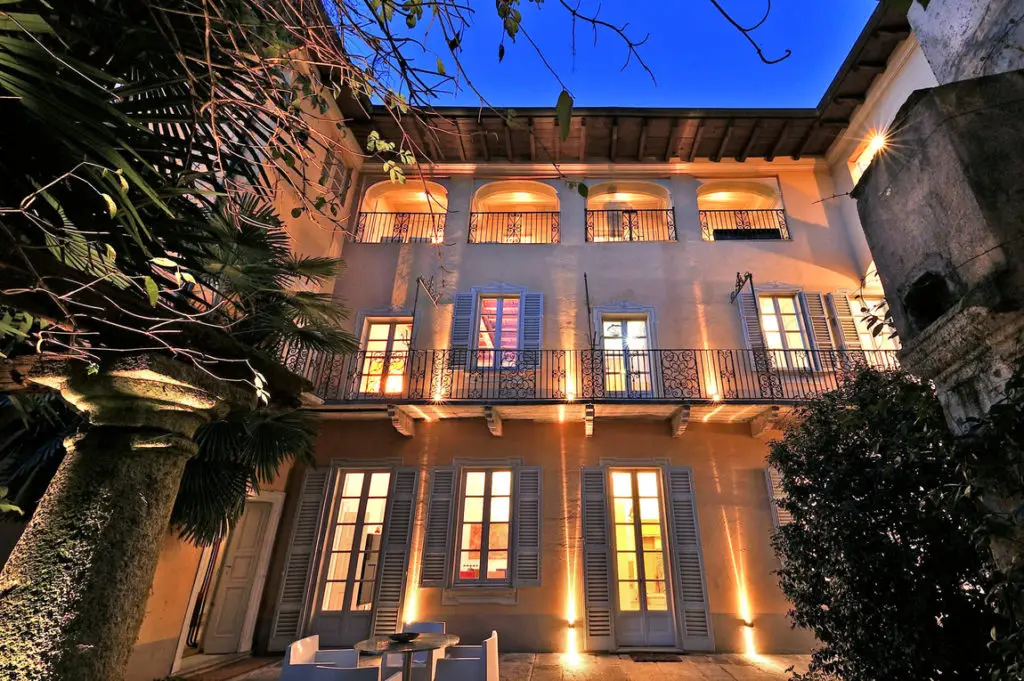 Region: Italian Lakes
Sleeps: 8
Price from: £92 pppn (Approx. $113. USD)
Closest airport: Malpensa
Located within a scenic drive of Milan and Malpensa, Palazzo Novara enjoys a commanding position on the shores of Lake Orta. It's the quietest of the Italian Lakes, meaning that you'll get all the scenery and lakeside leisure with fewer crowds. When you do want to pay a visit to the iconic lakes of Garda and Como, (and you really should) they are within easy driving distance. The villa itself is Romeo and Juliet come to life, and as the name suggests – positively palatial.
---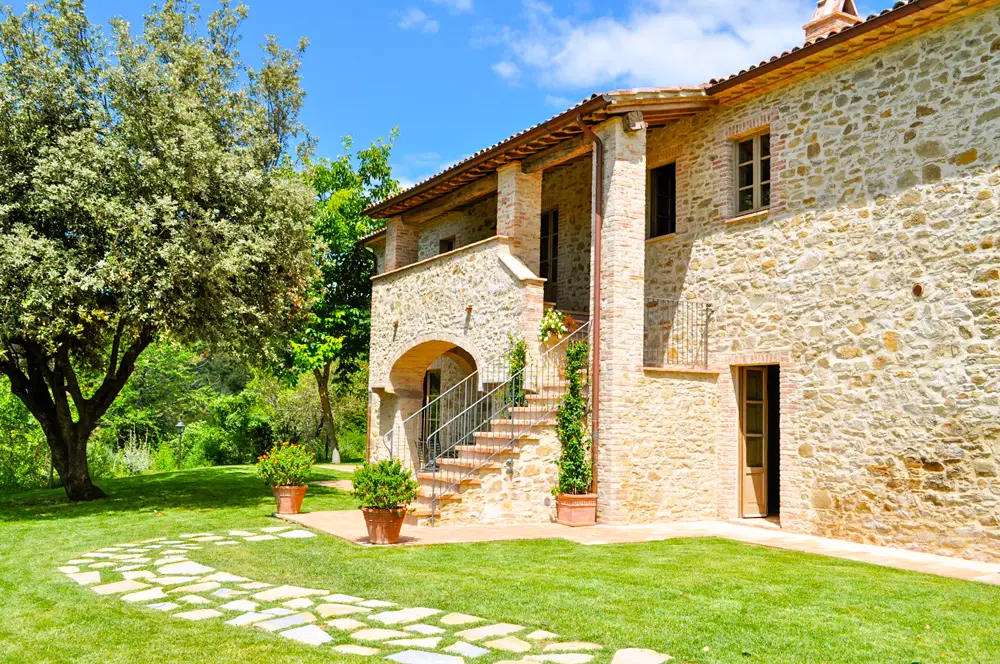 Region: Umbria
Sleeps: 8
Price from: £53 pppn (Approx. $65. USD)
Closest airport: Perugia Sant'Egidio
Umbria sits in the centre of Italy, meaning it has one of the most dramatic mountainous landscapes. It is sparsely populated, and the peaceful countryside is peppered with charming medieval towns and villages. The farmhouse, Villa Colabella has been refurbished in traditional style, with elegant terraces offering superb views of the region.
---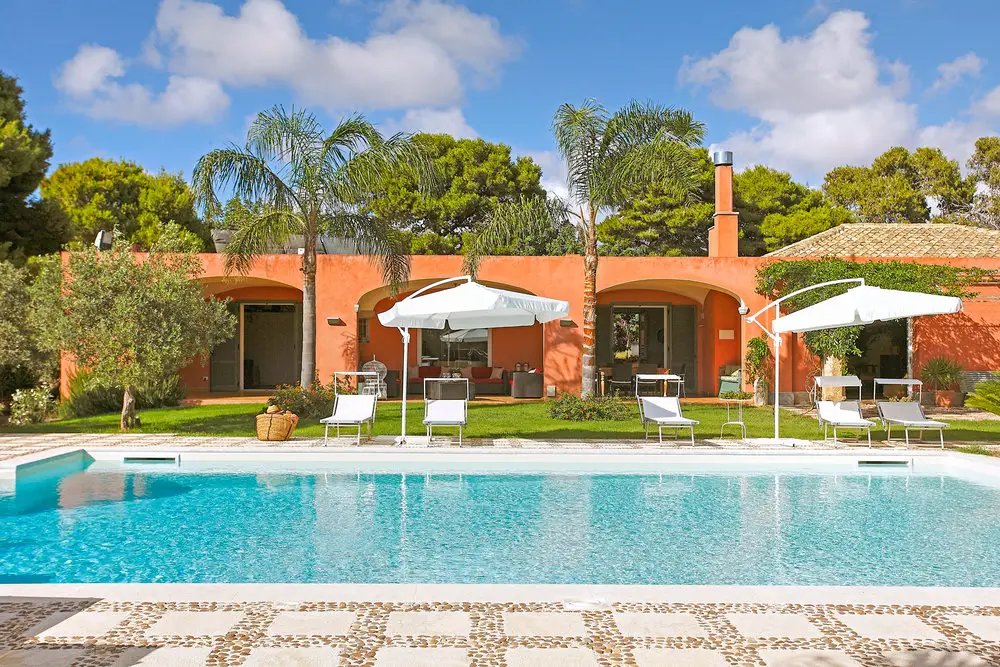 Region: Sicily
Sleeps: 8
Price from: £28 pppn (Approx. $34. USD)
Closest airport: Trapani
The dramatic island of Sicily is packed with unique experiences. The most notable of course, is the active volcano, Mount Etna which looms over the landscape. You can jeep, hike, bike or horse-ride on the volcano, and even take tour to glimpse inside at the molten lava. Sicily also has wonderful beaches and history to explore, as well as excellent local food and wine. Villa Alvino is a classic one level property, with a wonderful pool and terraces. It is walking distance to a fabulous beach and the town of Marsala, (and the famous wine made there).
---
Staying in an Italian villa is a wonderful way to experience the best of both worlds. Spend some days soaking up the famous sights, and the rest of the time you can see Italy like an Italian. See rural areas you normally wouldn't get chance to see, visit the same stores and trattorias as the locals and view it all from your own private terrace.
For the complete offering of exceptional villas available, visit: www.oliverstravels.com/italy