Italy has been fighting for 40 years to save the iconic city from floodwater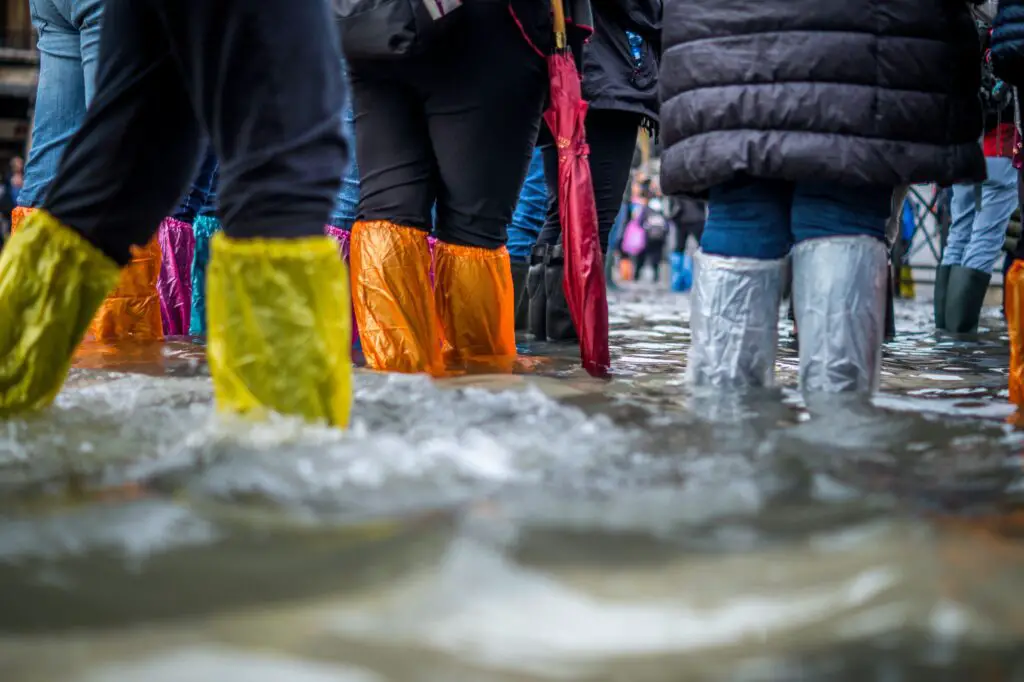 Rising waters during the winter months are nothing new for Venetians, who have lived with high and low tides for centuries. However, what used to be a rare occurrence of rising waters happening year-round, are now becoming normality.
Several factors, both natural and man-made, cause Venice to flood about 100 times a year — usually from October until late winter — a phenomenon called the Libreria Acqua Alta.
Libreria Acqua Alta gets its name from this phenomenon: Acqua Alta, which means "high water," refers to the high tides from the Adriatic Sea that blow into the Venetian Lagoon. These floods have been a fact of life for Venice since the fifth century, but due to rising sea levels caused by climate change, they now pose a destructive threat.
St. Mark's Square, the city's historical and tourist centerpiece, flooded less than 10 times a year in the first decade of the 20th century. In each of the past five years, it's flooded 60 times.
The residents of Venice and those around the world that love this ancient city, are in a constant struggle to rescue damaged art and preserve architecture. Priceless mosaics in St. Mark's Cathedral and 18th-century scores by Vivaldi have been among works damaged by the recent historic floods. An American organization, Save Venice, Inc., has been hands-on in their efforts of saving and restoring Venice.
For the past 17 years, the Italian government has been working on a project called MOSE — a multibillion-euro infrastructure project revolving around 78 remote-controlled gates that would rise when necessary to block high tides from entering the Venetian Lagoon. This has been a project dogged by delays and corruption since work began back in 2003 – including costing 4 billion euros over the original 1.6 billion ($1.8 billion) euro budget.
Venetians have mixed feelings towards the project, with some considering it to be essential for protecting the city and others saying it has damaged the fragile lagoon. Those against the project argue that work done so far has exacerbated the flooding, and many residents of Venice feel it will not be a solution to the growing problem.
For much more read: Venice has been fighting floods for centuries. It's losing