Italian luxury brand Fendi will unveil its restored Palazzo Fendi palace in central Rome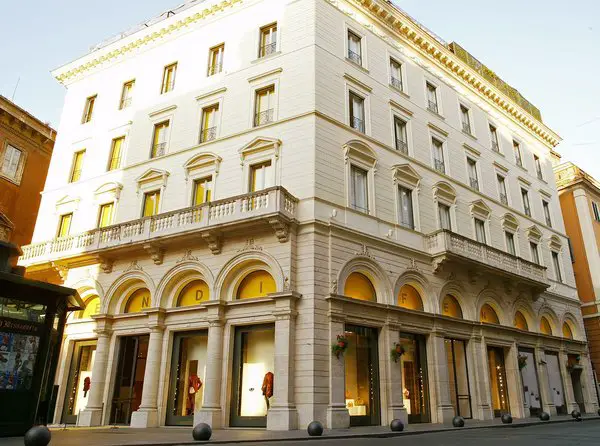 Fendi is celebrating its 90th anniversary this year, so it is fitting that Palazzo Fendi, at Rome's Largo Goldoni, will reopen on 10th March.
Palazzo Fendi will house their store, a boutique hotel and a Zuma restaurant located on the top two levels of its store — the Japanese award-winning restaurant cofounded by Rainer Becker. Zuma Rome will also feature a roof terrace overlooking the city.
Established in London in 2002, this will be Zuma's 10th venue, following locations in cities ranging from New York to Hong Kong.
"Of all the cities we have opened so far, Rome offers a history and romance different to everywhere else. I am very much looking forward to welcoming such an elegant dining clientele to Zuma and am delighted to have found the perfect home," said Becker. "Rome has a unique magnificence: The city itself will certainly be an integral part of the Zuma offering at Palazzo Fendi."
The renovated Palazzo Fendi, the Italian fashion label's headquarters located in Rome's central  "Tridente" (the trident) area, has been given a new lease of life, featuring a renovated store, Fendi's largest in the world, a suite for VIP customers (called Palazzo Privé), a 7-suite boutique hotel, and the Zuma Japanese restaurant. The palace is a historic building, strategically located facing Via Condotti, and will also host Fendi's furrier studio.
On re-opening day, Silvia Venturini Fendi and the brand's Chairman and CEO Pietro Beccari will welcome the press inside the new Palazzo Fendi store. An inauguration cocktail party will be held there in the afternoon, followed by dinner at the Zuma restaurant, which Karl Lagerfeld will also attend.