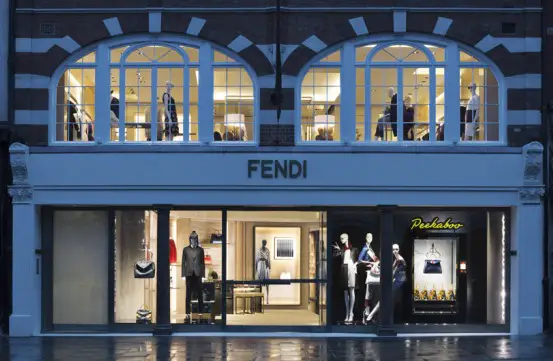 Fendi opened its new newest flagship store in London May 1st in proper party fashion.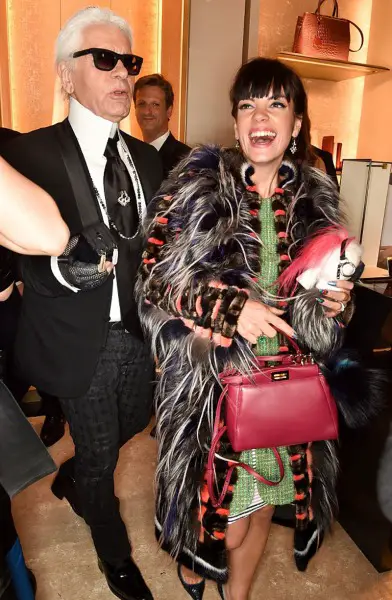 Mingling and sipping on cocktails at the boutique were: Cara Delevingne, Poppy Delevingne, Suki Waterhouse, Lily Allen, Naomi Campbell, David Gandy, Luke Evans, Portia Freeman, Amber Le Bon, Sam McKnight, Pat McGrath, Bip Ling, Evangeline Ling, Kate Adie, Tinie Tempah, Samantha Barks and many more.
Fashion-obsessed guests rubbed shoulders with the main man himself, creative director Karl Lagerfeld, before moving on for an even more exclusive dinner at Sotheby's, where the A-list-friendly food was prepared by Italian restaurant Assunta Madre.
Covering three floors and spread over 6804-square-feet, the new Fendi flagship is situated on New Bond Street within a historical 19th century brick-and-terracotta building and is enriched with Roman design pieces and artwork. The new store features Fendi's new men's retail concept.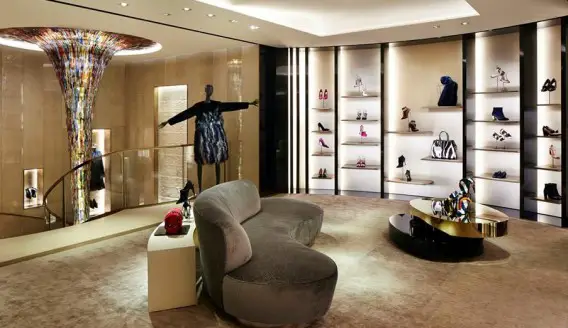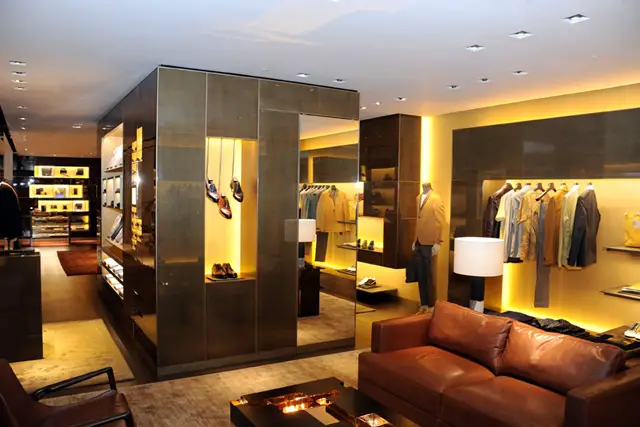 Pietro Beccari, the progressive brand's chairman and CEO, described the new store as the brand's "most representative" globally.
"It is one of the best destinations," said Beccari, pointing to "the latest developments" in the city, including many high-net-worth individuals from abroad moving there, citing "Russians, Indians, Arabs, French and Italians" as new Londoners. Referring to a recent news story he had read, Beccari said, "At least 20 skyscrapers are being built, which will make for a different skyline and many residential spaces from here to 2020 and beyond" And of course more potential Fendi customers.