Iconic brand to host unique fashion show at an iconic location on July 7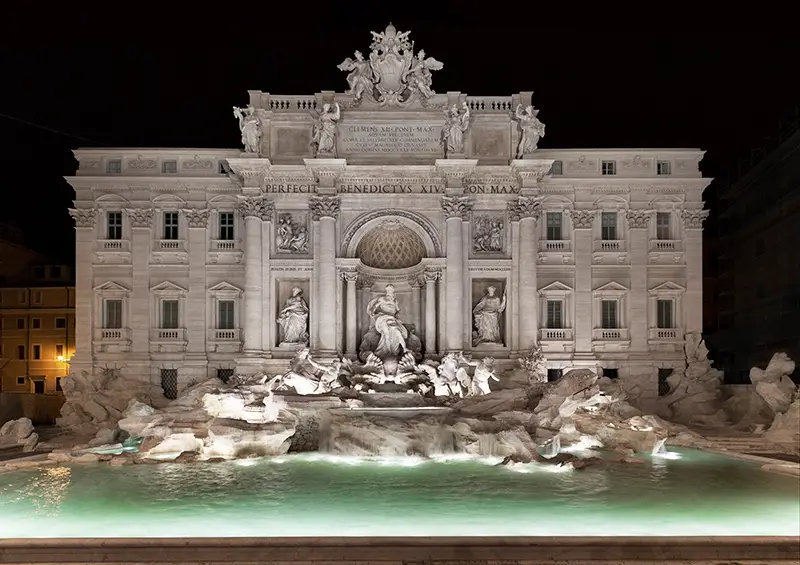 Italian luxury fashion house FENDI will celebrate 90 years of its existence by staging a unique event on July 7 which will include a never-seen-before fashion show at the iconic Trevi Fountain in Rome.
Founded in Rome, Fendi opened its first boutique at Via del Plebiscito in 1926, the brand featured a small fur atelier and leather goods workshop. Still today, it is a world-renowned brand that hosts in-house ateliers; highly skilled artisans who produce finely crafted pieces all made in Italy.
"A Fashion Show in Rome at the Trevi Fountain is the best way to celebrate Fendi's 90 years anniversary as it expresses our roots and DNA while transmitting daring creativity and craftsmanship. The Trevi fountain is a unique place and its represents Fendi preservation of values, tradition and historic patronage while looking towards the future," states Pietro Beccari, Fendi Chairman and CEO.
The Trevi Fountain was chosen as the brand's runway venue because the water and lights will create a "magical atmosphere" for Fendi's "Legends and Fairytales" collection.
Likewise, the landmark is forever tied to Fendi after the house funded a nearly $3 million renovation. The restoration project was announced in 2013 and was completed ahead of schedule in 2015.
Playing on the concept of water, the brand has also launched a new mini-site to countdown to the show. Along with the countdown, the site will provide daily content in English, Italian and Chinese that detail its journey over nine decades. The site will also host the live coverage of the show on July 7.
The Fendi 90 Years Web site can be viewed at: https://fendi90years.com/en/