The finest olive oil and artisan delights from this Southern region of Italy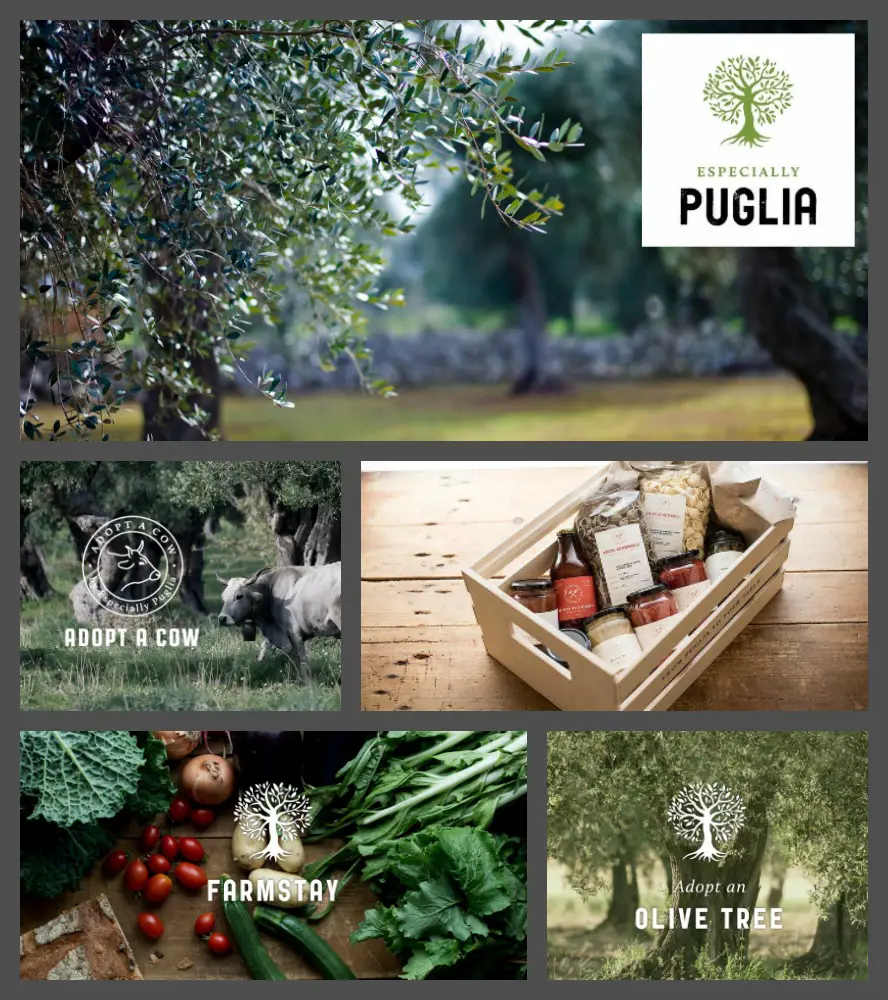 Especially Puglia sources the best, small-batch, organic products of the region and provides unparalleled access to farmers and artisans – and delivers this goodness of the Pugliese harvest to American tables.
Michele Iadarola is the founder and owner of Especially Puglia. Michele grew up in the small medieval town of Pietramontecorvino in the southern region of Puglia, Italy. Hand-picking olives with his grandfather, gathering with family to make sugo di pomodoro and sottoli, and watching his mother make fresh orecchiette pasta was part of everyday life. After moving to New York City, he noticed most of what was represented as "Italian cuisine" came from only a few well-known regions like Tuscany, Campania, and Sicily, leaving many people unfamiliar with Puglia. Thus, Michele conceptualized Especially Puglia, as a way to share the culinary traditions of his home region with the world.
Especially Puglia also offers two adoption programs which allows consumers to actually get involved themselves and reap the delicious rewards. Their Adopt an Olive Tree program brings fresh, single-harvest extra virgin olive oil of superior purity and freshness directly to your table, while supporting local farmers and producers who keep time-honored methods of olive oil production thriving. Also, launched in April 2018, is their Adopt a Cow program, which allows you to support local farmers who keep sustainable, small-batch cheesemaking alive. Both adoption programs are perfect for the holiday gift-giving season.
The Especially Puglia Seasonal FarmShare boxes ship twice a year, and offer fruits, vegetables, nuts, pulses, and grains — including durum wheat, used for pasta and bread. With FarmShare, subscribers receive a hand-crafted wooden crate with a selection of artisan foods that vary each season, from tomatoes, eggplant and artichokes jarred at peak ripeness, to sauces and pasta. Each share has complementary ingredients to help you prepare traditional Pugliese meals, like Focaccia Pugliese and Fave e Cicoria.
"All the olive oil and produce is sustainably farmed, non-GMO, and grown in a culture of respect for the land and for traditional farming practices," says Michele Iadorola, founder of Especially Puglia. "Each step of the food production process takes place locally within our network, which is how I can guarantee the freshest, most authentic taste of Puglia."
Especially Puglia encourages customers to get to know their farmers and producers, learn how their food is grown, made, and packaged, and most importantly, to appreciate the gastronomic paradise of the region.
During Puglia's busy harvest season, Especially Puglia will facilitate week-long FarmStays at its partner farms. Cooking classes with local chefs round out this unique, once-in-a-lifetime experience.
By emphasizing sustainable practices, small-batch production and short, transparent supply chains, Especially Puglia guarantees the freshest, most authentic taste of Puglia.
Try some of these exceptional products for yourself and feel good about supporting Pugliese farmers and this regions rich culinary traditions.
Visit:  www.especiallypuglia.com