A revolutionary innovation designed and made in Italy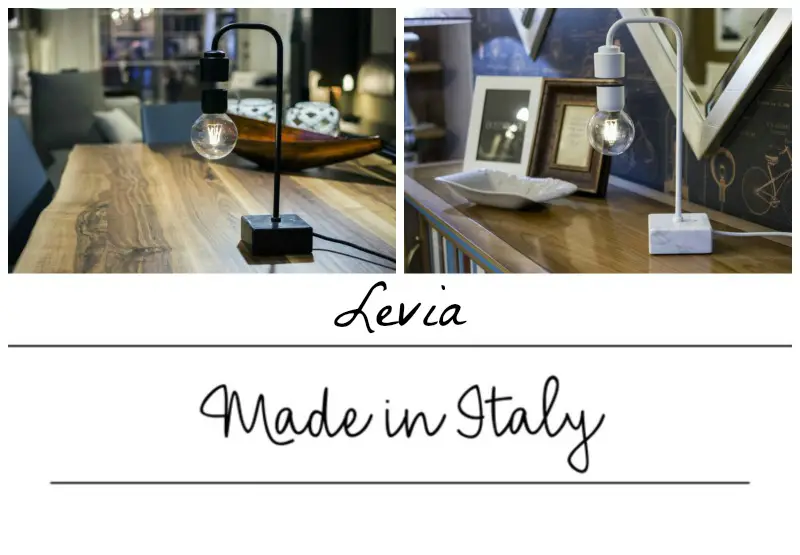 Italian-based design studio idea3Di has created a revolutionary new levitating lamp project that began with a crowdfunding campaign on Kickstarter.
Levia is the levitating desk lamp totally designed and made in Italy with the highest quality materials. A truly one of a kind innovation, thanks to its revolutionary technology, the precious marble base and, above all, at an affordable price to everyone.
Turning on Levia is like seeing a little bit of magic: imagine a light bulb floating in the air, as if it could fly. Well, this is Levia.
The principle that allows such "prodigy" is the magnetic levitation, a method by which one object is suspended on another, thanks to a magnetic field which can combat the gravitational pull effect.
But how is Levia made? A high-quality design with simple shapes and meticulous attention to detail. This, combined with the hand-working of each piece of marble, according to the age-old tradition of Italian craftsmanship, makes this lamp truly one of a kind. The metal stem, equipped with the levitation system at the end that allows the LED filament bulb to levitate at a height of about 20 cm from the ground and outside the space of the marble base gives Levia a perfect balance between shapes and levitation distance.
The light bulb has no internal batteries LED filaments turn on via electromagnetic induction-and it's a warm light which is often associated with positive sensations by our mind, improving, among other things, the quality of sleep, unlike the cold light.
Furthermore, a touch button will allow to turn off just the LED filaments by keeping the light bulb in levitation.
"Will the light bulb fall and break in the event of blackout or accidental shocks?" You may ask. The answer is: No! In these cases, the integrated anti-fall technology will force the light bulb to attach itself to the levitation system, and it will allow it to complete its life cycle- about 20 years.
The designers explain: We brought a team together in order to develop a series of innovative and technology projects. Levia is just a part of a long series projects that we're carrying out together. What interests us most is to see our ideas achieved, and above all, to be able to invent many other similar products.
There are also premium options such as the Levia Deluxe Portoro version which has a real gold-plated copper stem and a Portoro marble base.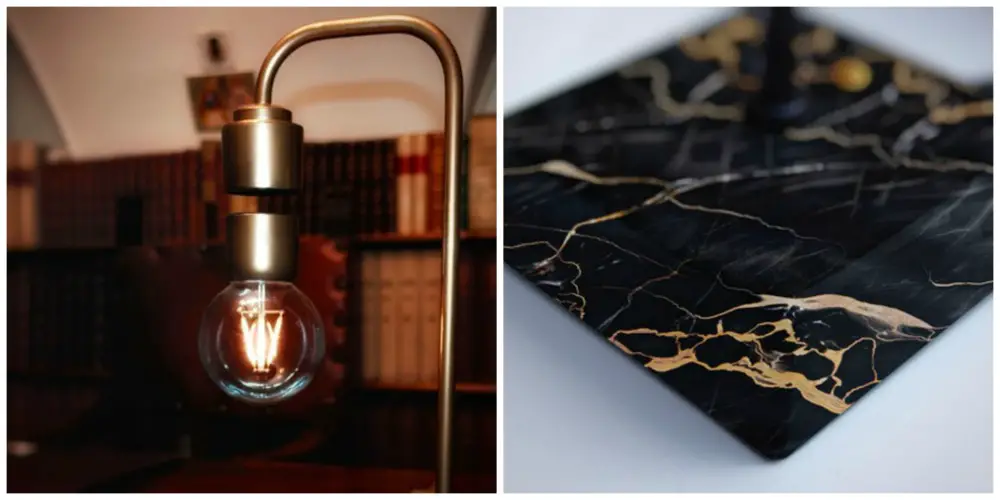 Such a careful prototyping process, combined with the study and the selection of high-quality materials – such as Carrara marble and Marquina marble – allowed idea3Di Company to get a perfectly functional and tested product to last over time, suitable to any kind of environment and furniture.
Shipping is expected between the month of July and August 2019.
More info and ordering: