Authentic Neopolitan pizza at home
Just about everyone loves pizza. It's also one of those foods that's about as versatile as pasta, with the endless options to serve and enjoy it. One thing pretty much does remain the same though – replicating that perfectly cooked pizza at home is often a challenge.
Many of the world's best pizzerias cook at temperatures you cannot easily replicate at home, and with ideally shaped brick ovens for perfect heat flow and distribution. A baking stone can be used in your regular home oven for a crispier crust, but it still won't taste like a pizza from Naples. One primary issue goes back to heat. An authentic Neopolitan pizza is traditionally cooked in a wood-fired oven at a minimum of 800 degrees and is finished in 60 to 90 seconds. That might sound extreme, but remember that most of those pizzas are made in large, brick wood-fired ovens that churn out hundreds of pizzas a day. You can get pretty close to that at home with several outdoor models designed to burn wood, reaching temperatures from 800 to 900 degrees.
If you really want to cook a delicious pizza right at home, you need a dedicated pizza oven. Whether you build one yourself in your backyard or purchase one – you WILL taste the difference. There are basically three main options to purchase and price ranges vary depending on features and design.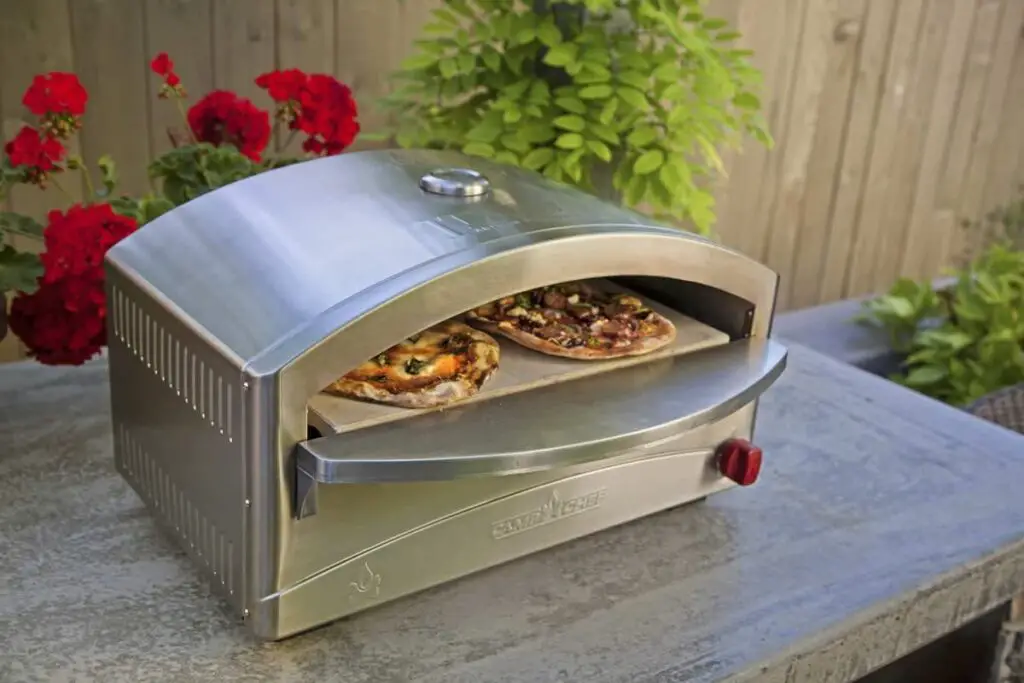 One option is a small, portable tabletop dedicated pizza oven. The Camp Chef Italia Artisan Pizza Oven is a propane-fired pizza oven preheats quickly, so you'll be ready to cook in about 15 minutes. Plus it gets hot enough to cook a pizza in eight minutes or less with the 17,000 BTU burner. It has a double-layered ceiling that keeps heat inside and cooks the top of the pizza properly at the same time the crust browns. The exterior is stainless steel for easy cleaning. You can cook pizzas up to 13 inches in diameter. If you want something larger, you can fit an oval or rectangular pizza that's as wide as the 20 inch stone.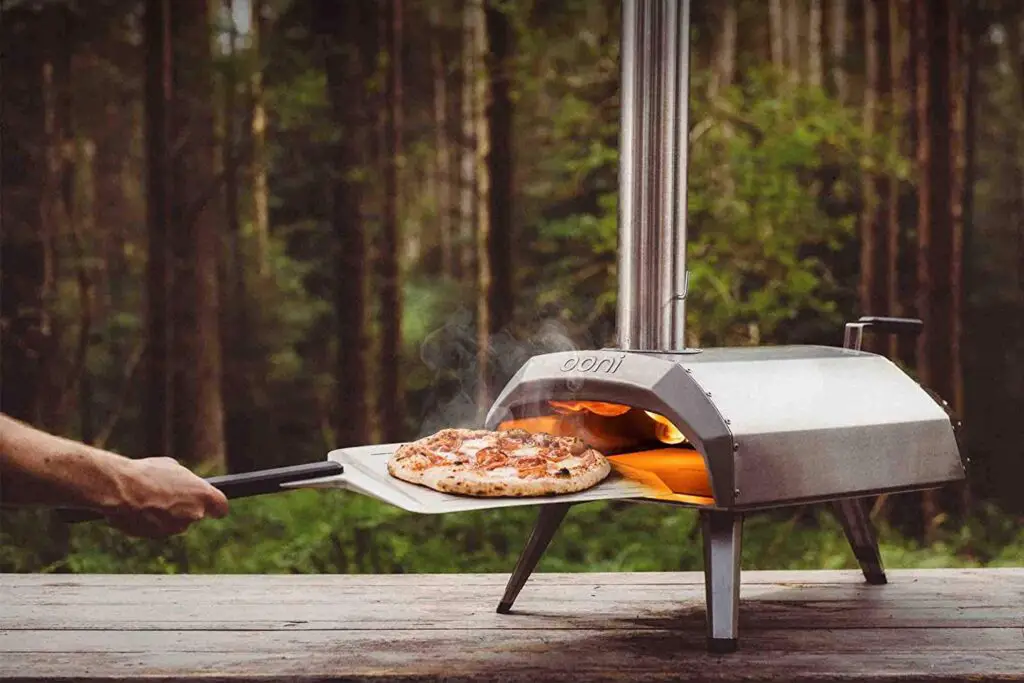 Another highly rated small option is the Ooni Karu Outdoor Pizza Oven which runs on wood or charcoal. The oven is ready to cook in about 15 minutes and can reach 932 degrees if you need the heat. The body is stainless steel with ceramic fiber insulation, so it holds the heat in, while the Ooni baking stone retains heat for a perfect crust every time. A chimney baffle controls the heat by adjusting the oxygen flow for high heat or for low and slow cooking. A port on the back makes it easy to add more fuel for longer cooking sessions or to add new wood for different flavors. The legs fold down for a smaller footprint making it easy to move or store. A gas burner adapter is also available for separate purchase to convert it to use propane.
Next are turnkey freestanding outdoor pizza ovens which are more like BBQ grills. These are typically moveable on wheels, though heavy, and usually made mostly of metal and often with a ceramic firebox inside. The vast majority of these are well over two thousand dollars, and some ranging between $5,000 and $7,000. However, these ovens are also great at baking breads and roasting meats and vegetables.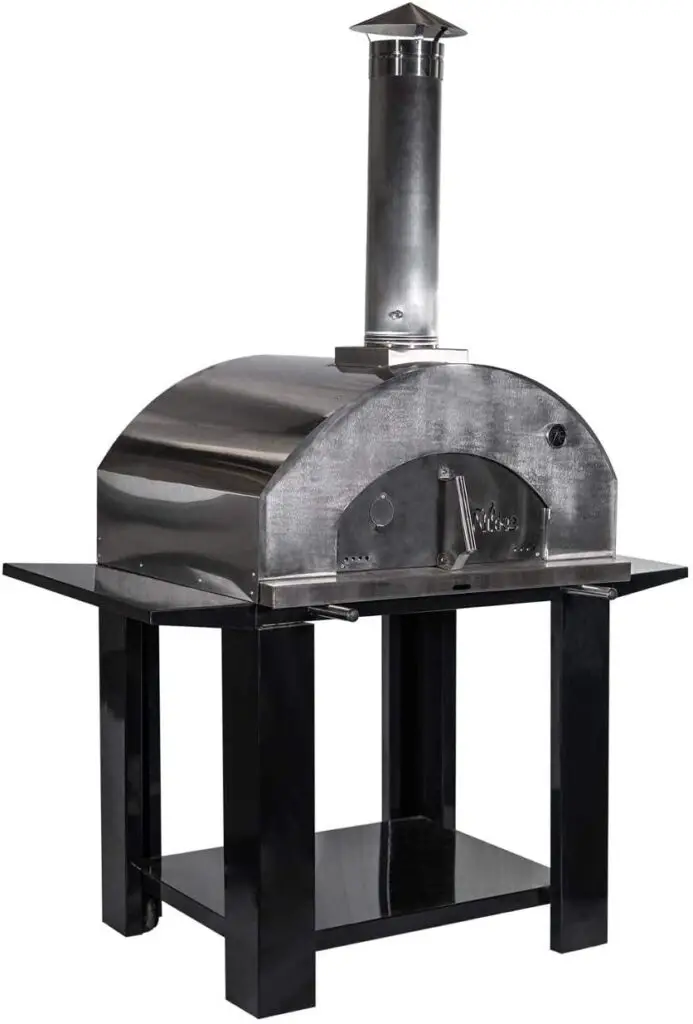 One great example is the Nuke Pizzero Wood Fired Pizza Oven. The Ñuke Pizzero is a new wood-fired pizza oven and instant backyard centerpiece. The Pizzero combines an insulated dual-wall stainless steel body with a heat-refracting ceramic cooking floor so you can quickly reach the ideal temperatures (well over 600°) needed to sear toppings and get the prefect texture crust, soft yet char-blistered.
The large interior can accommodate multiple individual pizzas or a giant family-style pie up to 19 inches in diameter. This oven can burn coal or wood, so you can use it for wide range of non-pizza cooking and roasting.
The Pizzero is sleek attractive and made from a high-quality mix of 304 and 430 grade stainless steel for durability. It is easy-to-assemble, and the durable steel cart features two side shelves for prep and serving. The wheels make it easy to move around your patio. If you don't have a patio you could even keep it in your garage and roll it into the driveway for pizza night. At $1,999 with free shipping anywhere in the continental US, the Pizzero is an affordable luxury the family will love.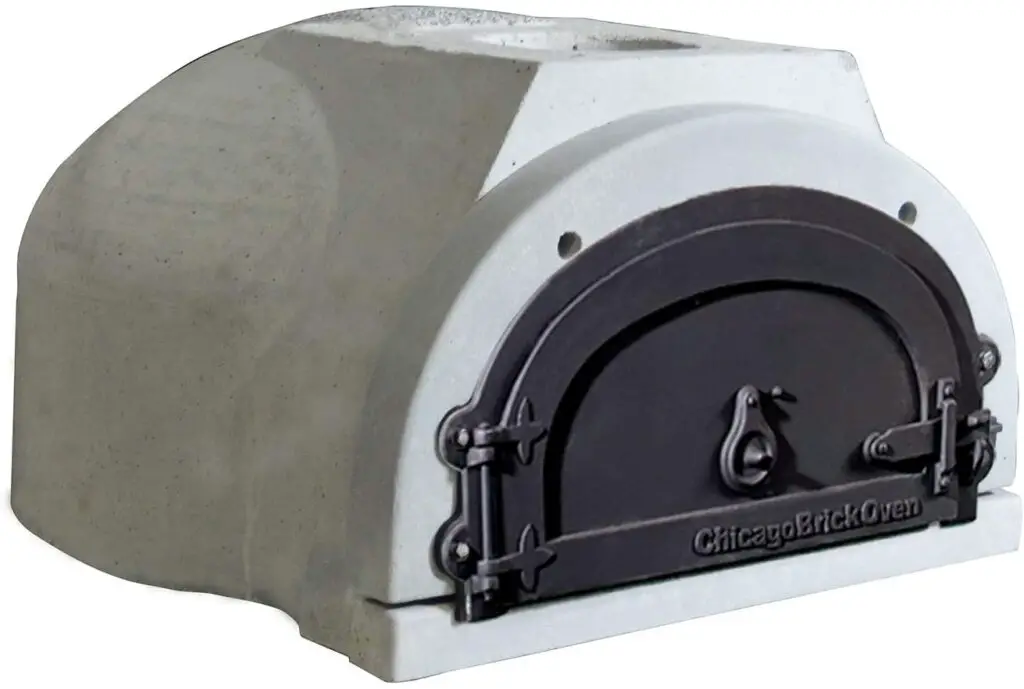 Lastly is a classic Italian-style wood burning domed oven. These are typically made of brick or stone and mortar, and are unmovable fixtures that take up a lot of space – but can be a centerpiece of your patio. These often cost over five thousand dollars, and that may not include installation. There are DYI kits available for those feeling adventurous. The Chicago Brick Oven Residential Outdoor Pizza Oven Kit is one example where you can build a style and design around the oven that fits your desire.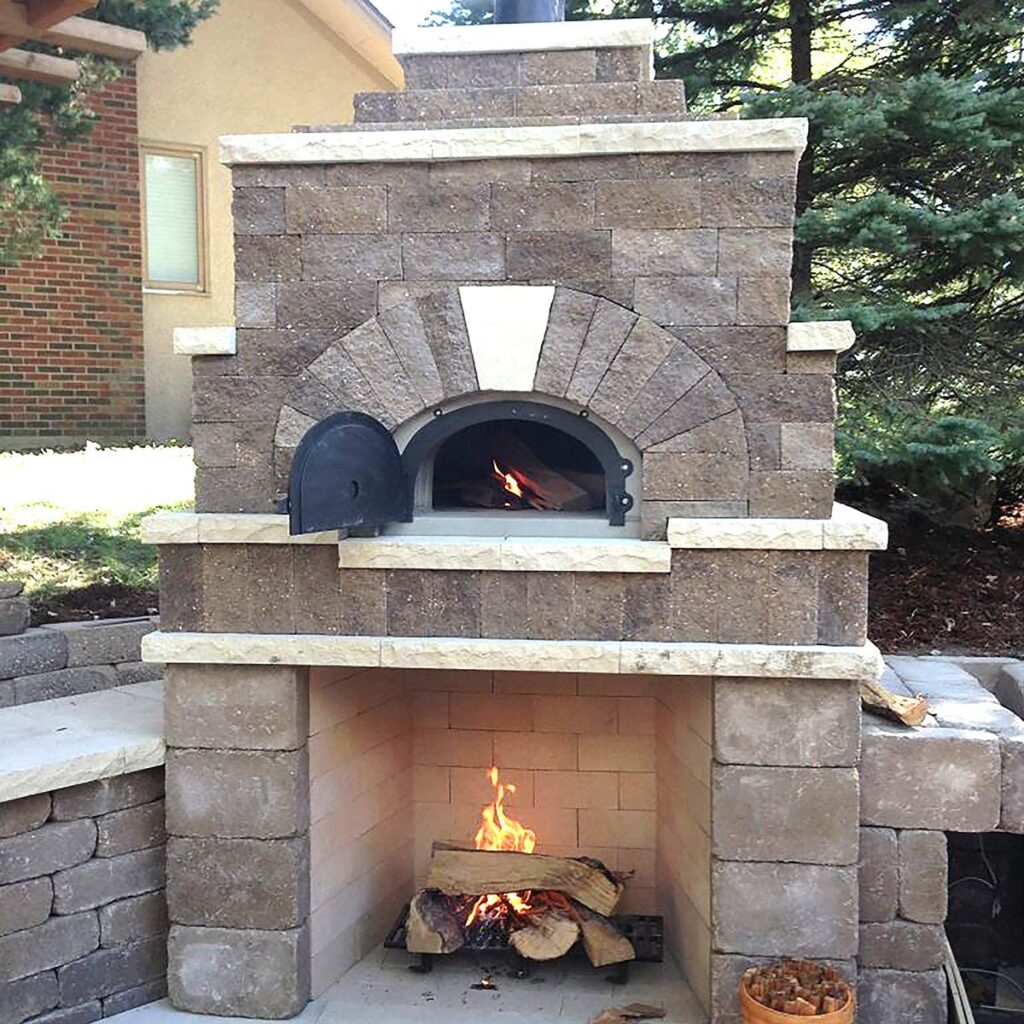 Whatever you decide, you'll enjoy bringing family and friends together to enjoy homemade pizza done right.
For these and more visit:  www.amazon.com/shop/italialiving
* Italia Living is an Amazon Influencer Associate and earns commissions from qualifying purchases.