The evolving future of an iconic fashion house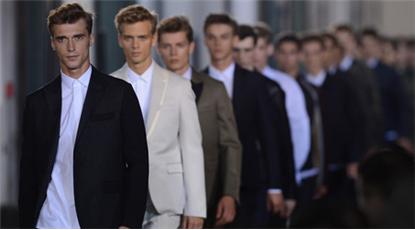 The latest in fashion news reveals that luxury brand Valentino plans to expand by opening menswear stores around the world, thanks to a new financial backer that will help support growth of the company. Aside from planning to open stores first in Paris, and then London and Milan, the brand is looking to further develop its men's division by also introducing a dedicated fragrance. The hope is to get the men's sector to account for 10 to 15 percent of the label's total sales over the next three to five years. Currently, it accounts for between 7 and 8 percent of total Valentino sales.
Mayhoola for Investments, an investment vehicle backed by a private investor group from Qatar, acquired Valentino Fashion Group SpA in July 2012. Terms of the deal were not disclosed, but Milan-based sources pegged the price tag at about 700 million euros, or $907 million at current exchange.
Valentino designers Maria Grazia Chiuri and Pierpaolo Piccioli have been working hard to stamp their own bold vision on the Roman house in the few years they have been at the helm. Most recently this year, embracing British elegance in some of their designs.
With Chiuri and Piccioli having enlisted the help of acclaimed British architect David Chipperfield to construct an aesthetic for the stores, along with their latest fashion designs lining the shelves, and new investor ownership of the brand – we shall wait and see what the latest venture of Valentino men's stores do for the evolving future of the iconic fashion house.