July 10, 2010 –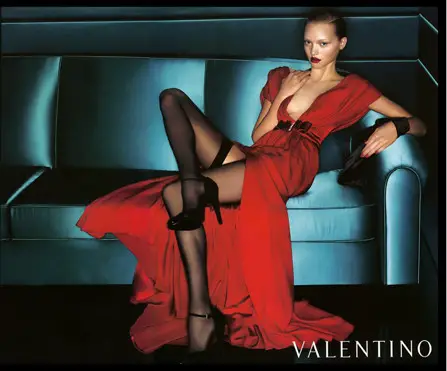 Legendary Italian fashion brand VALENTINO has daring plans for growth and reinvention. The CEO of the company and its owners wish to see the brand, which has been rather crippled after parting with its designer and founder Valentino Garavani, catch up with its primary adversaries and pursue worldwide expansion.
When asked whether one of the co-owners, equity fund PERMIRA, is looking for buyers for the company, the Chief Executive, Mr. Stefano Sassi replied: 'No. I don't think so. There is a job to be done. The recovery is just starting.' Sassi expects Valentino to register a 10% growth in 2010, by widening its entry-level offering and expanding its second line, Red. According to the brand's CEO, the Valentino label used to be too exclusive. Now the plans are to make it more accessible, but in the same time keep the brand values alive.
The fashion house's artistic direction has been slowly regaining the hearts of fashion critics under Pier Paolo Piccioli and Maria Grazia Chiuri, the label's designers for the past two years.
As for expansion, China and the Middle East are on the top of their list of priorities. Valentino, which owns 75 shops worldwide, will open 5 more this year in China, one in Europe, one in the US and one in Japan.
---
Experience the fascinating life of Valentino Garavani through the award winning documentary Valentino: The Last Emperor