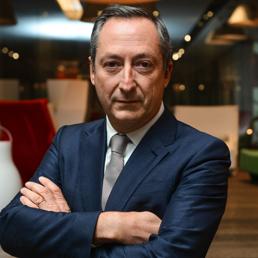 Valentino CEO Stefano Sassi has recently confirmed the company expects positive financials in 2015, with 20-30 new store openings within the next 12 months.
Valentino closed 2014 with sales of 688 million euros (compared to 488 in 2013) representing double the sales of 2010, 274 million euros.
The company has been expanding ready to wear and accessories, as well as menswear and the RED Valentino line. Within the next 3 months, Valentino will open two new directly operated stores in Las Vegas and London. But the biggest opening of the year (April) is the new mega-flagship store in Piazza di Spagna, Rome which will be celebrated with an Alta Moda fashion show on July 8th.